Frasier was one of the shining lights of 90's sitcoms. The show, starring Kelsey Grammer, David Hyde Pierce, John Mahoney, Peri Gilpin and Jane Leeves, is one of the most beloved comedies of all time. Frasier ran for 11 Seasons, and with the exception of 1 season, barely waned in quality from start to finish.
Frasier continues to hold a cult status to this day. The show runners were determined to create a show which could transcend time periods, and with the exception of a reference here or there, they did a wonderful job.
It's difficult to remember now, but in 1993, Frasier as a concept was considered a big gamble. The idea of a pompous, arrogant psychiatrist being the centre point of a sitcom was a foreign concept and the studios were nervous it may not succeed.
As we now know, not only did Frasier succeed, but it has become one of the greatest and most iconic sitcoms that's ever been made.
In this article, we'll be taking a look at the 10 Highest Rated Episodes Of Frasier.
10. Something Borrowed, Something Blue: Part 2 (9.1/10)
Season 7, Episode 24 | Total Votes: 659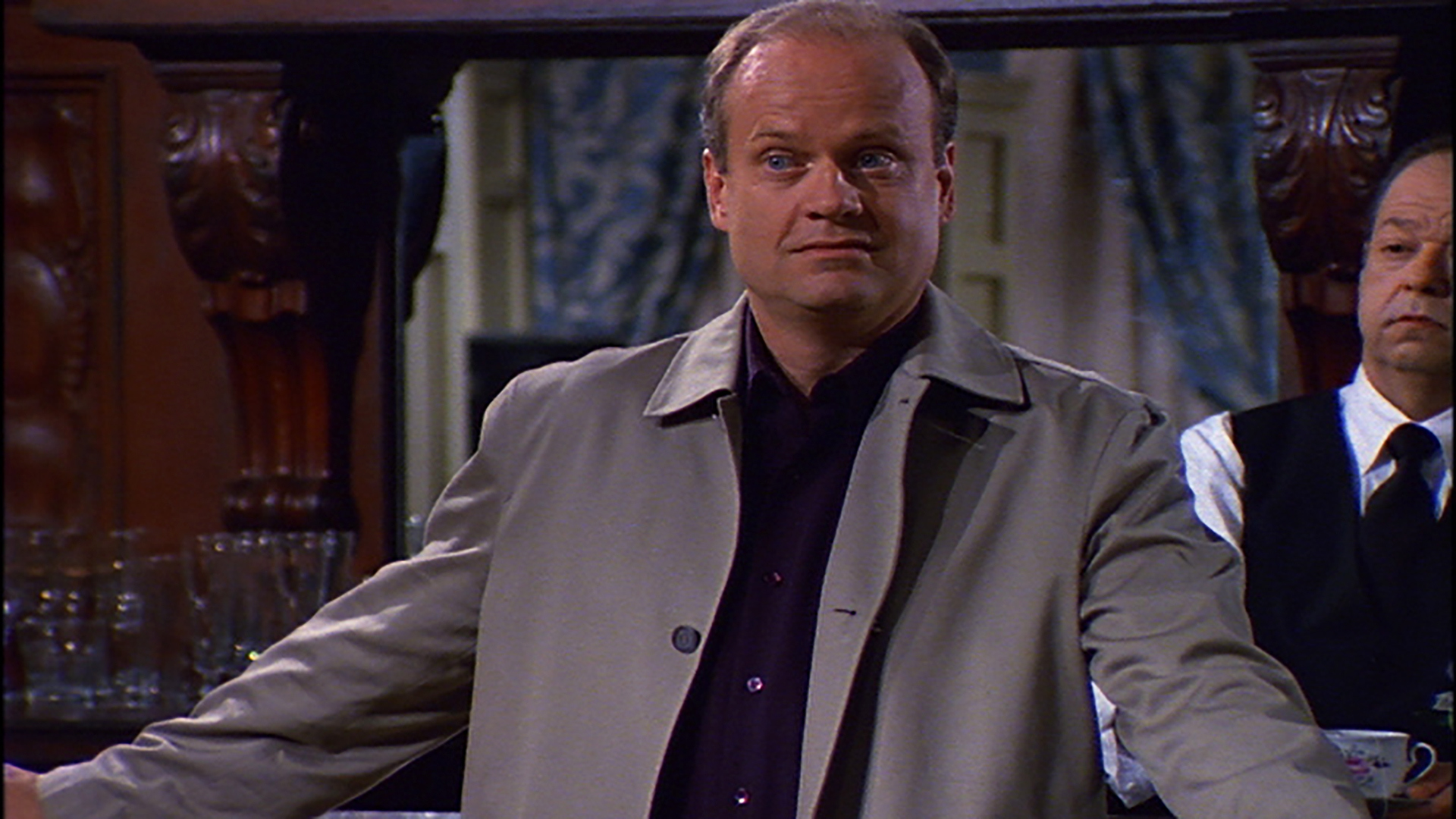 Daphne's wedding day has arrived. Frasier struggles to decide whether he should tell Niles that Daphne recently professed her feelings towards him.
Daphne swears to Frasier that her admission was born out of cold feet. Frasier decides to tell Niles the truth. Niles attempts to win Daphne by professing his love before it's too late.
Daphne refuses Niles approach, stating that she loves Donny.
9. Out With Dad (9.1/10)
Season 7, Episode 15 | Total Votes: 780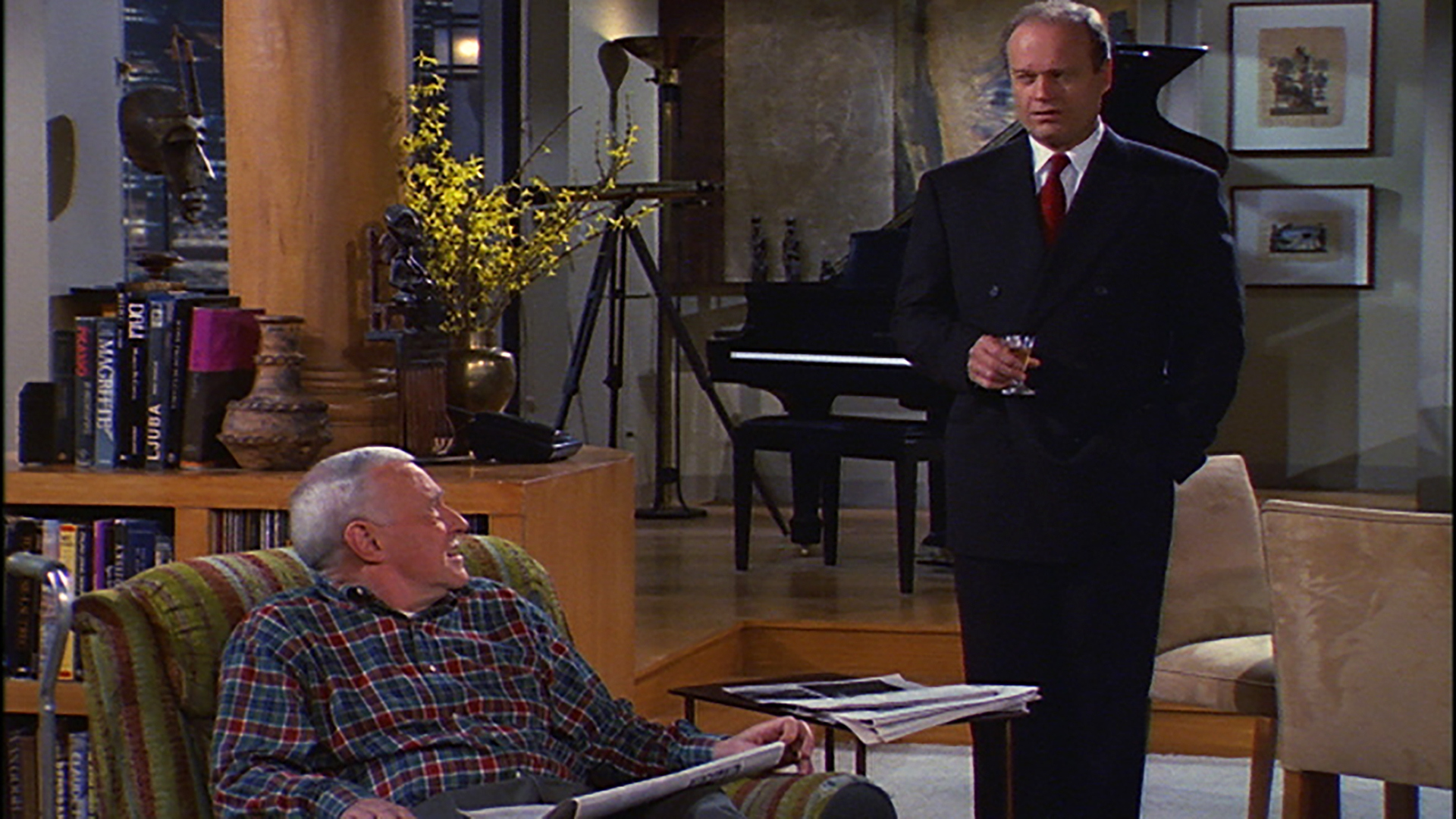 After Niles abandons him in favour of spending the evening with Mel, Frasier finds himself alone on Valentines Day. He asks Martin to accompany him to the Opera, where he's hoping to attract the eye of a woman named Emily.
An uninterested Martin is asked on a date by Emily's mother. To avoid an uncomfortable scenario, he tells her he's gay. When Frasier asks Emily back to his apartment after the Opera, Emily brings along her Uncle to introduce him to Martin.
8. Halloween (9.1/10)
Season 5, Episode 3 | Total Votes: 784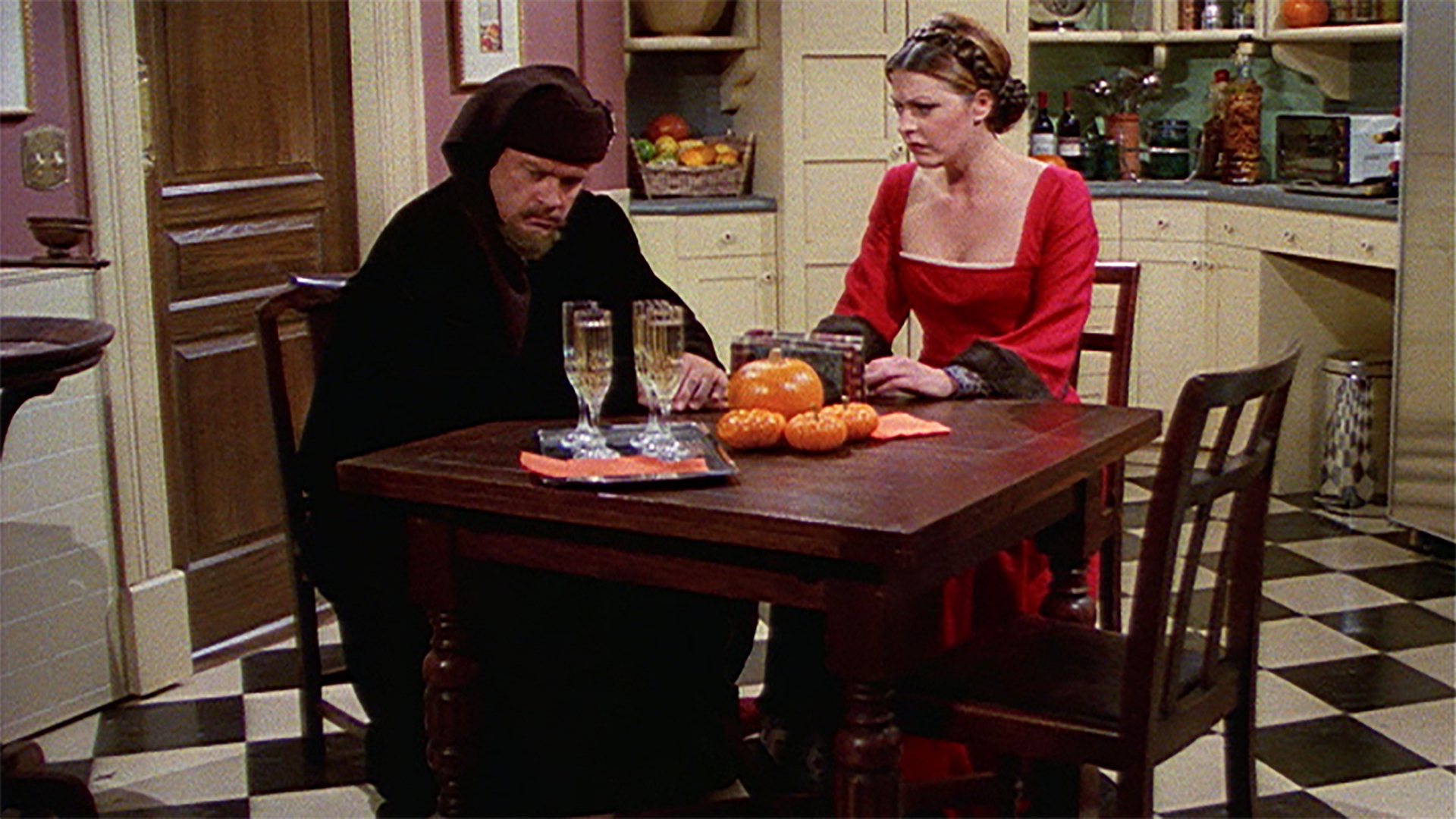 Niles hosts a Halloween party for the Library. Frasier mistaken mentions to Daphne that Roz may be pregnant. Niles overhears and assumes he's referring to Daphne, and that Frasier is the father.
Niles, who is getting progressively drunker, makes a fool of himself as he asks Daphne for her hand in marriage, before Frasier inadvertently blurts out to the whole room that it's actually Roz.
7. Moon Dance (9.1/10)
Season 3, Episode 13 | Total Votes: 878
Niles is distraught that Maris, so soon after their separation, is being photographed with socialites. Martin suggests that Niles should asks someone out on a date. He manages to score a date to a dance, when he realises he can't actually dance.
Daphne provides him with dancing lessons. When Niles' date cancels, Daphne takes her position and she and Niles go to the ball.
6. The Two Mrs. Cranes (9.1/10)
Season 1, Episode 4 | Total Votes: 927
Daphne is being pursued by her ex-fiance, Clive. Desperate to distance herself from his advances, Daphne pretends to be married to Niles and living in Frasier's apartment.
During dinner, both Daphne and Roz realise that Clive has become a genuine catch. The two bicker over him, causing Clive to feel more and more uncomfortable.
5. The Doctor Is Out (9.2/10)
Season 11, Episode 3 | Total Votes: 862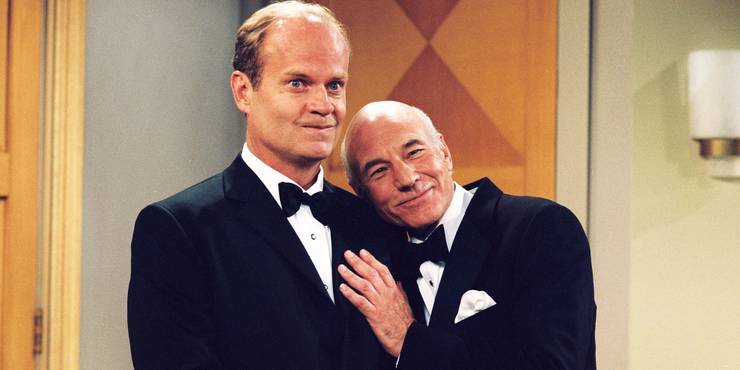 Patrick Stewart guest stars as opera conductor, Alistair Burke. Suspecting him to be gay, Frasier follows Roz's new boyfriend into a gay bar. This causes everyone to believe that Frasier is gay.
As word spreads around town, opera conductor, Alistair Burke begins to court Frasier. Due to Alistair's social standing, Frasier is hesitant to tell him the truth.
4. Goodnight, Seattle (9.3/10)
Season 11, Episode 24 | Total Votes: 843
Goodnight, Seattle, was Frasier's final episode. With Martin & Ronnie recently married and Niles & Daphne's new baby, Frasier is feeling lonely and out of place.
He decides to take an offered role in San Francisco. Frasier bids a tearful adieu to the Dr. Frasier Crane show, Seattle, his friends and his family.
3. The Matchmaker (9.3/10)
Season 2, Episode 3 | Total Votes: 1055
When Daphne confides in Frasier that she is feeling blue as a result of her poor love life, Frasier takes it upon himself to find her a man.
Frasier invites Tom, the new station manager, over for dinner with the idea of fixing him up with Daphne. Frasier doesn't realise that Tom is gay and believes he is attending a date with Frasier.
2. Ham Radio (9.5/10)
Season 4, Episode 18 | Total Votes: 1229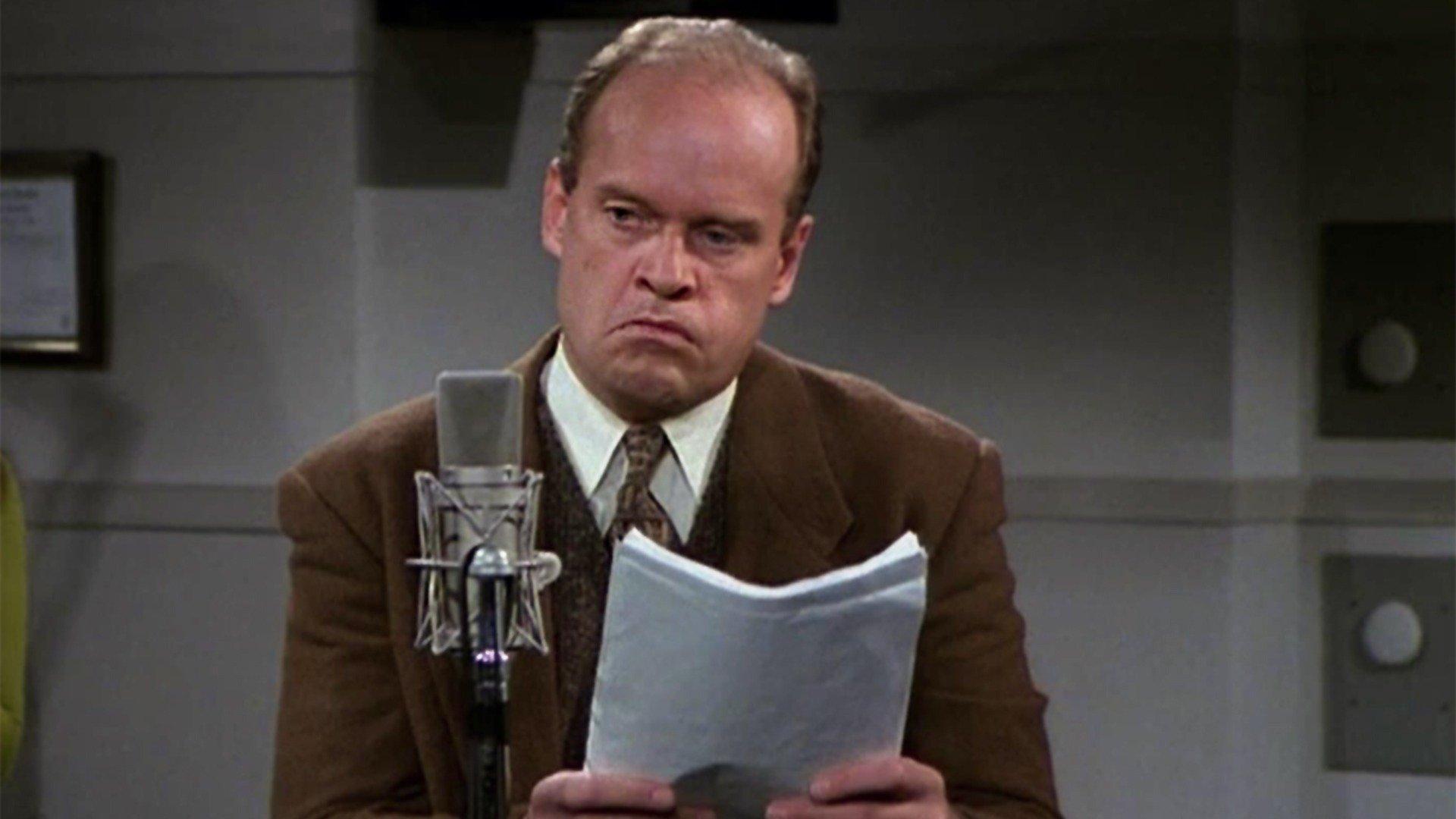 To celebrate KACL's 50th anniversary, Frasier brings back a murder mystery event, an old radio favourite. Frasier, who struggles with over directing, drives everybody mad with his constant critiques.
Niles is brought in at the last minute to voice several different characters. Fed up with Frasier directions, Niles brings the show crashing down, leaving Frasier with dead air to fill.
1. The Ski Lodge (9.6/10)
Season 5, Episode 14 | Total Votes: 1260
Roz wins a free ski weekend that she gives to Frasier in exchange for a big screen TV. Frasier brings the whole family along, as well as Daphne's friend, Annie.
The weekend gets turned on its head with copious amounts of sexual tension all being directed at people who weren't reciprocating.
---
Want to read more about Frasier? Check out Frasier's "Perfect Season".