WWE is a company that has produced a lot of talent over the years. Conversely, they've also create an enormous catalogue of 'Superstars' who debuted and then simply faded away into the horizon. In fact, the more you think about it the more you realise that WWE has a higher staff turnover rate than McDonalds.
Such is Vince McMahon's infamous infatuation with hiring and firing talent quicker than they can lace up their boots, we actually found it quite difficult to narrow this list down.
For the sake of a more contemporary article, we've narrow the parameters down to the last 20 years. So the Superstars must have debuted from the year 2000 onwards. Without any further disruption and in no particular order, let's get into our list of '7 WWE Superstars You've Probably Forgotten'.
Maven
Active Years: 2001-2005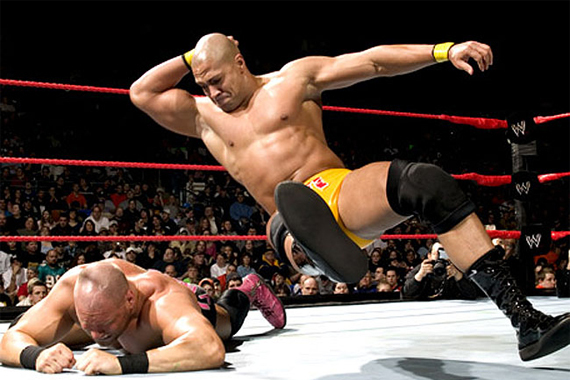 Maven has fallen so far from the Wrestling radar that when Google his name, he doesn't even appear on the front page (quick, call the newspapers). Maven is most well-known for co-winning the first season of WWE's Tough Enough. Maven's star seemed to be on the rise in 2004 as he scored a victory over Batista and competed in the Survivor Series Elimination Match alongside Randy Orton, Chris Benoit and Chris Jericho. Maven then went on to face Triple H in a World Heavyweight Championship match, which despite interference, he would go on to lose. In 2005, Maven became somewhat of a jobber before ultimately being released from WWE.
Mr. Kennedy
Active Years: 2005-2009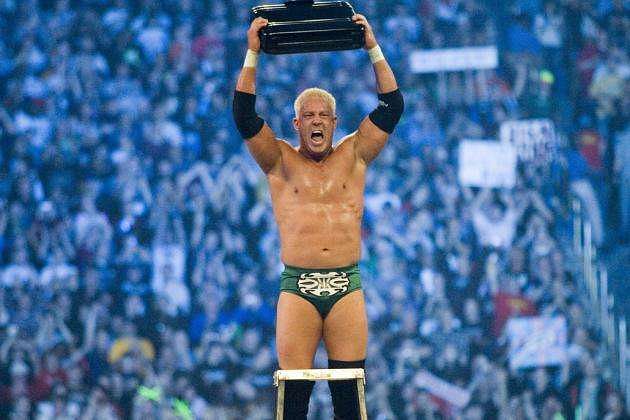 Mr. Kennedy was a Superstar with the kind of charisma that radiates from those who were born to main event. It seemed almost inevitable that Mr. Kennedy would grab that brass ring one day. This dream became so much closer when he won the Money in the Bank Ladder Match at WrestleMania XXIII.
Unfortunately, his gradual rise through WWE's ranks came to a sudden end when he was released from his contract in 2009. Since his release, Mr. Kennedy, or Ken Anderson (his real name) has claimed that Randy Orton is to blame for his departure from WWE. Anderson believes that Orton complained to Vince McMahon about his in-ring safety and that this led to his release.
Carlito
Active Years: 2003-2010
He spits in the face of people who think they're cool and to be honest, that's probably what got him fired. People don't tend to enjoy being spat at.
Carlito was a funny one. On the surface, he seemed to be someone that may be able to make it to the top of the draw. But he was never able to win the crowd over in a way that only main event calibre superstars can. Carlito was not without chances. He won both the US & Intercontinental Championship, as well as being a 2x Tag Team Champion. While not terrible, his Championship reigns were nothing to write home about. After a lengthy stint as half of The Colóns, Carlito was eventually released in 2010 for failing the WWE Wellness Program.
David Ortunga
Active Years: 2010-2015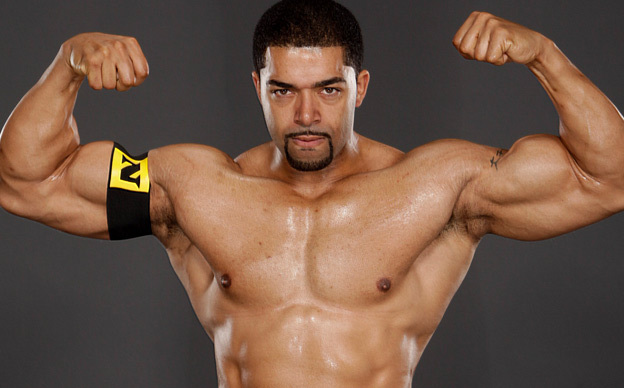 David Ortunga was a former member of Nexus, debuting on WWE programming during the inaugural season of NXT. Ortunga had the look of a top tier WWE Superstar. His muscular physique would ordinarily have him on a short-list for a rocket to the top of the WWE mountain. Unfortunately, his distinct lack of any sort of personality meant he was unable to really make his mark as a WWE Superstar. Ortunga was a 2x WWE Tag Team Champion alongside Nexus partners John Cena & Michael McGillicutty. Ortunga still works for WWE in non-wrestling capacities, but you will certainly be excused for not remembering his time in the squared circle.
Mason Ryan
Active Years: 2011-2014
You'll probably remember Mason Ryan as that dude that kinda looks like Batista. In fact, that was probably enough to encourage the WWE to give the guy a push in the first place. Ryan made his debut on WWE TV by interfering in a match between CM Punk and John Cena. After the match, he was inducted into the "New Nexus" by Punk. His "New Nexus" TV time, along with his presence in a Survivor Series elimination match were the high points of Ryan's WWE career. Despite his muscly physique and intimidating presence, his character never radiated with fans and would ultimately be thrown on the scrap heap by 2014.
Nathan Jones
Active Years: 2002-2003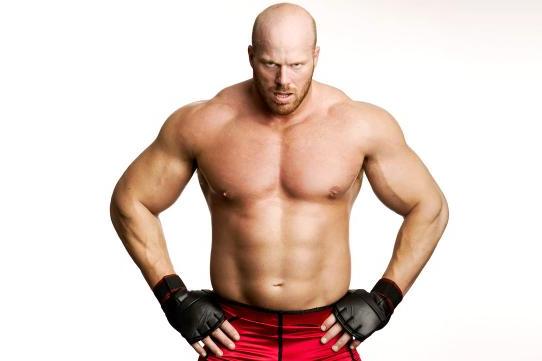 Nathan Jones was an Australian wrestler, who was given a heap of hype as the "The Colossus of Boggo Road". Jones was a former prisoner, sentenced to 16 years in jail for armed robbery at the age of 20. He served 7 years in a maximum security prison. Naturally, WWE chose to use this in their promotional material to build hype for this almost 7-foot "Monster".
Although Jones was originally set for a big push, his WWE career never amounted to anything. He was originally meant to partner The Undertaker in a tag team match at WrestleMania XIX. This was changed at the last minute to a Triple Threat match, with Jones the unlucky party to miss out. Jones eventually quit the WWE in 2003 due to the strains of the heavy travel schedule.
Paul Burchill was the WWE's answer to Dodgeball's Steve the Pirate. After debuting in 2005, Burchill spent a good couple of years using a Buccaneer gimmick. Unsurprisingly, this never really resonated with fans and the character did not gain much traction. Burchill would ditch the gimmick after returning from a hiatus, but again failed to captivate the fans in any real way. In late 2008, Burchill was sent to ECW from Raw, which is not a great sign for a mid-carder. Burchill had a brief feud with The Hurricane (Gregory Helms) before eventually being released in early 2010.
---
Wondering what's the problem with WWE lately? We've added our 2 cents.