The world of professional wrestling can be a dangerous one. These guys put their bodies and careers on the line 365 days a year for the love of the game. Although with that degree of danger, injuries are inevitable and sometimes that means early retirement. That was the case with Edge in 2011, when due to ongoing spinal issues he retired from professional wrestling. As the reigning World Heavyweight Champion he was at the peak of his career, and just like that he was gone from TV.
Cut to the Royal Rumble 2020. nothing shy of a miracle occurred when we saw Edge return as the 21st entrant in the Royal Rumble match. The crowd went wild! The Rated 'R' Superstar had been gone for the better part of 9 years at this point. In this time we have seen the rise of many new superstars within the WWE. This opens the doors for many interesting new matchups for the returning Edge that we could previously only dream of. With so many option available this raises the question, who should Edge face next?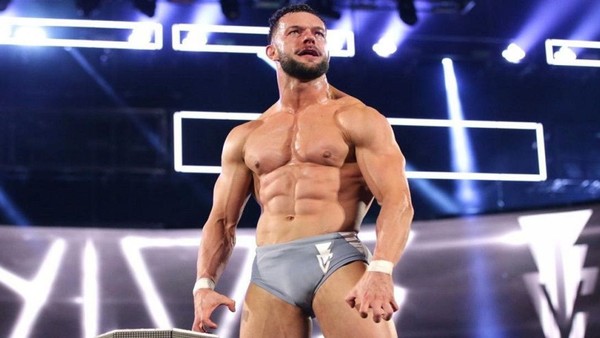 There are already many accomplishments to Finn Balor's name. Being the 2nd longest reigning NXT champion, and the inaugural Universal champion WWE clearly see a lot of potential. It's no denying he is a talented star as well. He has the ability and safe hands to be able to perform in the ring. Not to mention being one of the best performers on the mic.
It's for this reason that he would be the perfect opponent for the Rated R superstar. Logistically with him being on NXT this could prove to be a problem. However with NXT being represented at Survivor Series as of 2019 realistically we could see this happen. These two could easily put on a 5 star masterpiece of a match, and the promos they could cut on each other would be to die for. Can you imagine seeing the return of his demon character in this match too? The opportunities are almost limitless.
4. "The Fiend" Bray Wyatt
At the time of writing, we have just celebrated 1 year of Bray Wyatt's "Fiend" character. In that time, we have had some high's, but certainly some lows too (Hell in a cell anyone?). Although the constant through it all is how over he has been with the fans. This rivalry here fits right in with his character too, as Wyatt tends to take out legends for fun. (Besides Goldberg, but the less said about that the better). He could be a sinister thorn in the Rated R Superstars side, leading to a huge blowout match guaranteed to get the fans excited.
This match could also be the catalyst for an Edge heel turn. The running theme seems that everyone who comes into contact with The Fiend reverts to a previous persona. (Besides Goldberg again). They could easily pull this off with Edge coming out of this reverting back to his Ultimate Opportunist ways. Some would say that is Edge at his best. I mean this feud basically writes itself, you're welcome WWE.
Love him or hate him, there's no denying Seth Rollins status within the WWE. Seth has been one of the most heavily invested superstars of the last decade, and for good reason. He has the look of a superstar, picking up where HBK left off. Undeniable in ring talent, which he has proven in countless PPV main events. And when it comes to drawing heat, his Monday night Messiah character is the perfect blend of hated and intriguing. It could even be said that he filled the gap in the roster that Edge left behind when he retired.
A rivalry between these two superstars could be exactly what the WWE need to bring back the fanbase. With both men just as menacing as each other, neither has a real edge (pun not intended). And to see how the Rated R Superstar deals with Rollin's underlings turning the numbers against him would be must watch TV. Could we even see a reunion of Edge and Rey Mysterio to fend off a common enemy?
Who can forget the fairytale story of Daniel Bryan? His career within the WWE has been an absolute rollercoaster. From being fired after his debut, to the 'Yes' movement giving rise to one of the most memorable WrestleMania moments in the modern era. This journey we went on with him only made his early retirement in 2016 all the more heartbreaking. What made it worse was it came in an eerily similar situation to Edge's announcement opening that wound once again. So in 2018 when Daniel Bryan made his own shock return that gave us all hope that we might see Edge follow suit soon too. Alas 2 years later the prophecy was fulfilled when Edge made his triumphant return in similar fashion.
The similarities in these two men's stories would be an instant jumping off point for a program between the two. They know each others struggles, how much work it took to come back and do the thing they were born to do. The matches these two could put on would be a masterclass for the rest of the roster too. Either man could take the heel role in this feud too, although I could see a face vs face rivalry born out of mutual respect getting over with the fans too. Any way the WWE wants to go with this, this has main event material all over it. Just make it happen.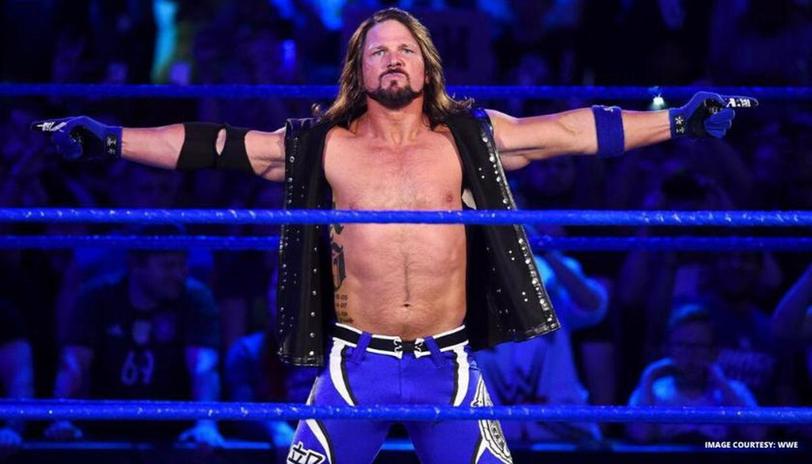 Where to start with AJ Styles? The man can do no wrong. Any feud he touches turns to gold instantly. Never far from the title picture, he can be trusted to carry a world title for over a year without getting stale. More recently he has filled the role of restoring prestige to stagnating mid-card titles. He even carried a one sided rivalry vs The Undertaker, leading to the boneyard match masterpiece of WrestleMania 36. His resume speaks for itself, and he would be the perfect man to challenge Edge.
These two shared a moment in the Royal Rumble when Edge almost speared Styles in half leading to an early elimination. He obviously has no problems putting the Rated R Superstar over. At the next draft WWE have an opportunity to bring Edge back home to Smackdown. I don't think it would take long before WWE paired these two men up, maybe even in an Intercontinental Championship program. They are both perfectly poised to get the best out of each other in a match situation. Win or lose, this would only elevate the careers of both men moving forward.
---
Which opponent would you like to see Edge face? Let us know in the comments?