The recent release of Big Ant's, Cricket 19 Ultimate Edition DLC, has got me right back into playing Cricket 19. During one of my extended Test Matches I realised I had never brought the Popcorn Banter faithful my official Cricket 19 Review.
If you've read any of my articles on cricket related topics, you'll know I'm a huge fan of Big Ant's cricket franchise. My fandom began with Ashes Cricket, as I never got around to playing any of the Don Bradman games.
I have a deep appreciation for how Big Ant revolutionised batting throughout their games. As good as the 2000 EA games were, there was always a feeling of rigidity in the gameplay. Those feelings got washed away once Big Ant came along (at least with the batting), and cricket games are all the better for it.
So without further adieu, here is our Official Cricket 19 Review.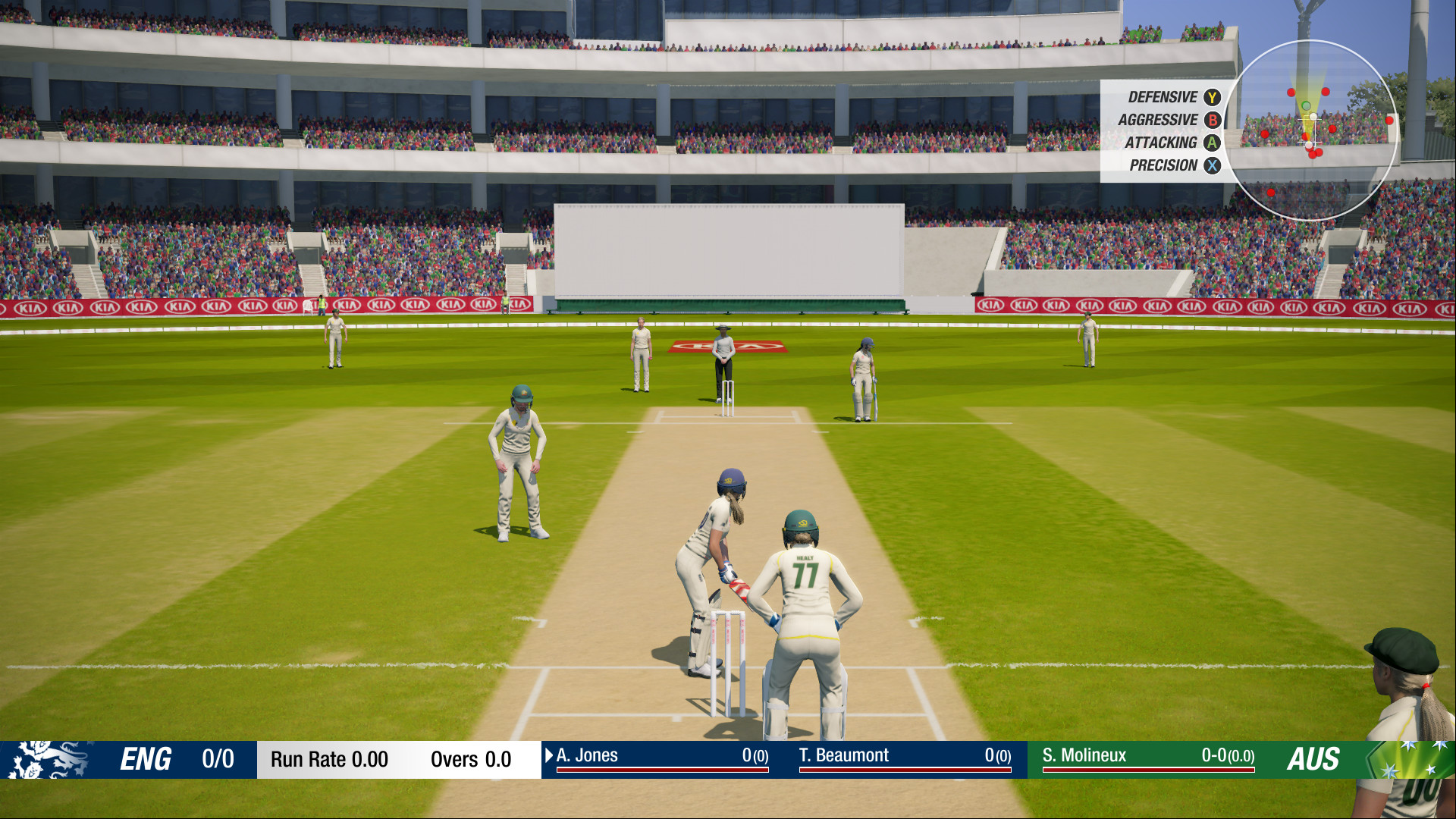 Cricket 19's gameplay is the games greatest asset, but also its biggest hindrance. Undoubtedly, the batting complexity brought to the cricket franchise through Don Bradman, Ashes Cricket & Cricket 19, has been for the better. The ability to use your footwork and play separate strokes with different thumbsticks has only added more inviting layers to gameplay which was already pretty fun.
However, the dynamic nature of the stroke making just hasn't really improved since it was first rolled out in Don Bradman Cricket 14. You may be asking yourself, 'if he likes it so much, why is he complaining that it hasn't improved?'. That's a fair question. My response would be that the whole purpose of brand new games is to build and improve off the back of the games that came before them. If you're only adding new player models and stats to an already quality game, a simple DLC add-on would do the trick.
From the bowling side of things, again, nothing really new to add from Ashes Cricket. But again, this is fine. A universal flaw of all cricket games is the lack of realism from the bowling actions. This isn't the fault of Big Ant, of course, it's simply the nature of cricket. Cricket is one of the most unusual and technically awkward sports in the world. It must be a nightmare trying to make a bowling action seem authentic.
My biggest takeaway from the gameplay in Cricket 19, is that you really can just get sucked into the action. I'll often say to myself, "I'll just bowl one over and then simulate the rest". 90 minutes later I'm still in the midst of a ferocious spell in which I've bagged a 5-fa and my economy rate is less than 2. HOW DO THEY DO IT?!
All jokes aside, Cricket 19 has a great deal to offer those of you that are seeking fun and immersive cricket action.
Wondering about Cricket 19 improvements on next-gen consoles, such as the PlayStation 5 or Xbox Series X?
I honestly can't say I noticed to great a leap in quality once I threw the game into the PS5. Maybe the graphics are slightly more crisp and the game certainly loads quicker – but there's not a lot that really jumped out at me.
Cricket 19 allows you to take part in casual matches, Ashes tournaments, Career Mode, online play and scenarios. This is more than enough for 99% of gamers, who are simply there to play some cricket.
For me, Career Mode, is the overwhelming highlight. The ability to take your created player, build their career from local cricket to International cricket, is awesome.
There are still some AI issues that I would like to see fixed up in newer games. The biggest issue is the lack of intelligence around player selections. You could be averaging 100 for 25-30 games and still be 'No Chance' of International selection. This is a bit silly and really makes you dislike the grind.
I've mentioned the lack of improvement above, so I won't harp on that too much. I'll will once again reiterate that it is a factor I have an issue with.
Commentary is still a massive problem. I completely understand that it can't be easy, but adaptive commentary, and you know, fluent sentences, are an absolute must in a modern game sports game. When you hear the commentator clearly piecing together separate audio captures it sends your mind back to games like AFL 98 or ARL 96. It's not that there's anything wrong with these games (in fact, ARL 96 is one of the GOAT's), but they were released 25 years ago.
Additionally, Michael Slater's commentary lacks the punch of some of the cricket genres greatest. In times past, huge names such as Richie Benaud, Geoffrey Boycott, Jonathan Agnew and Mark Nicholas, have taken up the microphone.
Of course, Michael Slater isn't the games only commentator, however, he is the most jarring. Mel Jones and James Taylor do a solid job in their roles, and I'd have no problem hearing them in future games.
Here's hoping future instalments look for some of the better contemporary commentators such as Isa Guha, Adam Gilchrist, Alison Mitchell, Michael Vaughan or Michael Holding.
Cricket 19 did a good job of ironing out a few of the bugs that came with Ashes Cricket. Gameplay wise the game is strong. It really is remarkable how you can get sucked in to hours of gameplay, from within a single match, and not really notice.
In saying this, I did initially find it disappointing that Cricket 19 didn't real build on Ashes Cricket with any great gusto. If and when a game such as Cricket 21 (or Cricket 22) becomes a reality, I would love to see a number of features. These include:
Extended Career Mode
Additional Licenses
Big Bash Tournaments
Would I recommend buying Cricket 19? Unless you already own Ashes Cricket, I would say, Absolutely. If you own Ashes Cricket I would recommend just sticking with the grind until the next game comes out.
---
Are you wondering if there will be a Cricket 21? We discuss it here.
Final Thoughts
Cricket 19 is a strong addition to the Big Ant's cricket franchise. It loses points due to underwhelming improvement upon Ashes Cricket. Still a very fun, very modern cricket title.
Pros
Immersive Gameplay
Most Realistic Gameplay Yet
Hours of Fun
Realistic Player Models
Cons
Not Enough Improvement on Ashes Cricket
Dull Commentary
Often Buggy