Despite being on the downward stretch of the Nexus War season, Fortnite has introduced one of the most popular Avengers into the fray with their newest purchasable skin. Natasha Romanoff, AKA Black Widow, is now available to purchase as a skin from Fortnite's, Item Shop.
The Nexus War season has easily been the biggest cross promotion of Fortnite's 2 and a half year history. The cross promotion has seen a tremendous catalogue of Marvel character head to the Battle Royale arena, including: Thor, Doctor Doom, Iron Man, Groot, Mystique, Storm and Wolverine.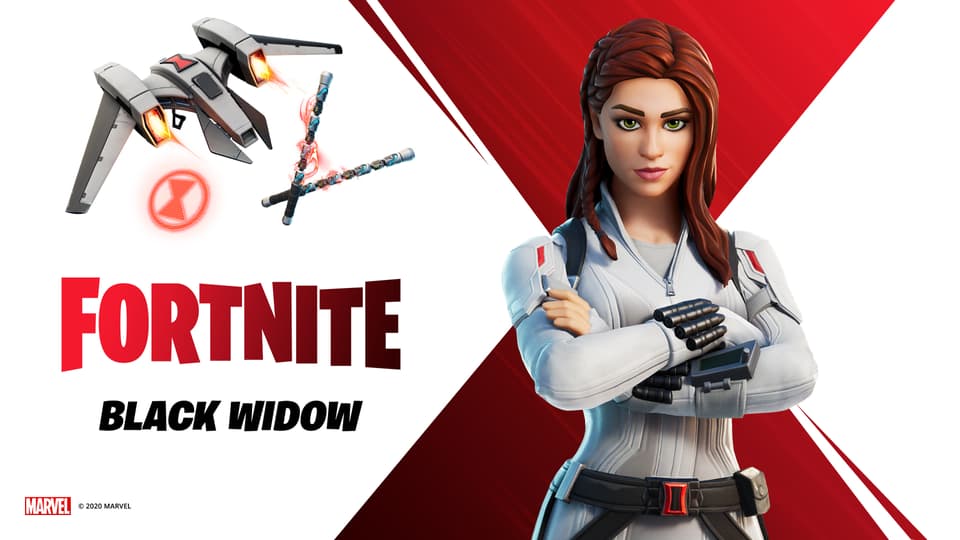 With the exception of Iron Man, whose outer skeleton doesn't change all that much, many of the characters appear closer to their comic book iterations than those found in the MCU. This is also the case with Black Widow. Despite her outfit being inspired by the one yet to be worn in 2021's, Black Widow, the skin doesn't bare any real resemblance to the MCU's, Scarlett Johansson.
To purchase the Black Widow skin, head to your console or PC, open Fortnite and cycle across to the Fortnite Item Shop. There you will be able to use your accumulated V-Bucks, or purchase more to add to skin to your growing Fortnite library.