It's once again time to lean over and check the date on our smartphones, because another golden relic of the 90's is on it's way back to TV. This time around, Frasier will be the TV show gracing us with a reboot, almost 20 years after it's cast last said goodbye.
Kelsey Grammer's next run as Frasier will be his third substantial stint as the pompous, yet loveable, Frasier Crane. Previously, Grammer enjoyed a long run on Cheers, before headlining his own show, Frasier, between 2003 and 2004. The character also made an appearance on Wings in 1992.
Grammer has stated that the upcoming reboot will be a new look at Frasier, in this next stage of his life. This makes sense, and although Frasier wasn't exactly a spring chicken when we last saw him, the character must surely be approaching his 70's now. Additionally, it's been confirmed that the show will not be set in Seattle.
At this point in time it remains unclear whether David Hyde Pierce (Niles), Peri Gilpin (Roz Doyle) & Jane Leeves (Daphne Moon/Crane) will return to the show. Of course, the Crane Patriarch, Martin Crane, played by John Mahoney, will not be making a return. Sadly, John Mahoney passed away in 2018.
The move to bring Frasier back to life is one greeted by as much hesitation as excitement. Fans, although eager to relive past joys, feel that trying to recapture art of the past without the actors of the past, is an extremely risky endeavour.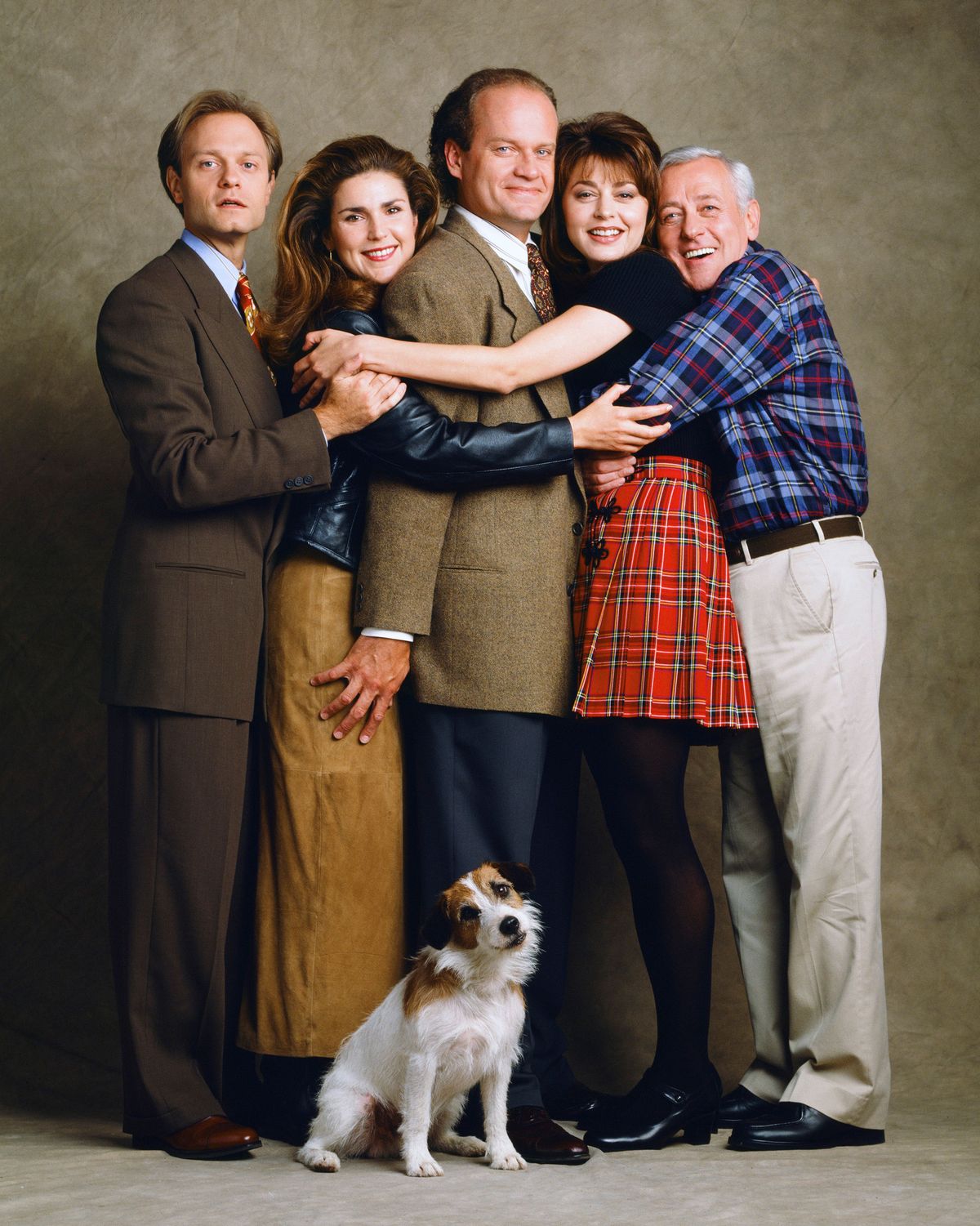 I consider myself an enormous Frasier fan. At this point in time, I have watched the show more times than I can count. There's something about the simple nature of the setting, yet the complexity and wit of the writing, that draws one back time and time again. However, even as an ardent fan, I still feel that Frasier is one golden egg of the 90's that should remain in the 90's.
However, If the show turns out to be great, i'll gladly return to this article and admit I was wrong. I suppose only time will tell.
Frasier, once complete, will air on the new streaming service, Paramount+.