When December 1 rolls around, the silly season has officially begun. The excitement for the build up to the holidays is even more exciting knowing we're about to get a few new games in our PlayStation+ libraries. In an attempt to match the huge success of Xbox Game Pass, PlayStation is rolling out some big hitters across he PlayStation+ service.
All games will be available from December 1 through to January 4. So make sure you jump in and get your downloads started!
Here are all the new games coming to PS+ for both PS4 and PS5 users.
Just Cause 4
Release Date: 2018 | Metacritic Score: 65%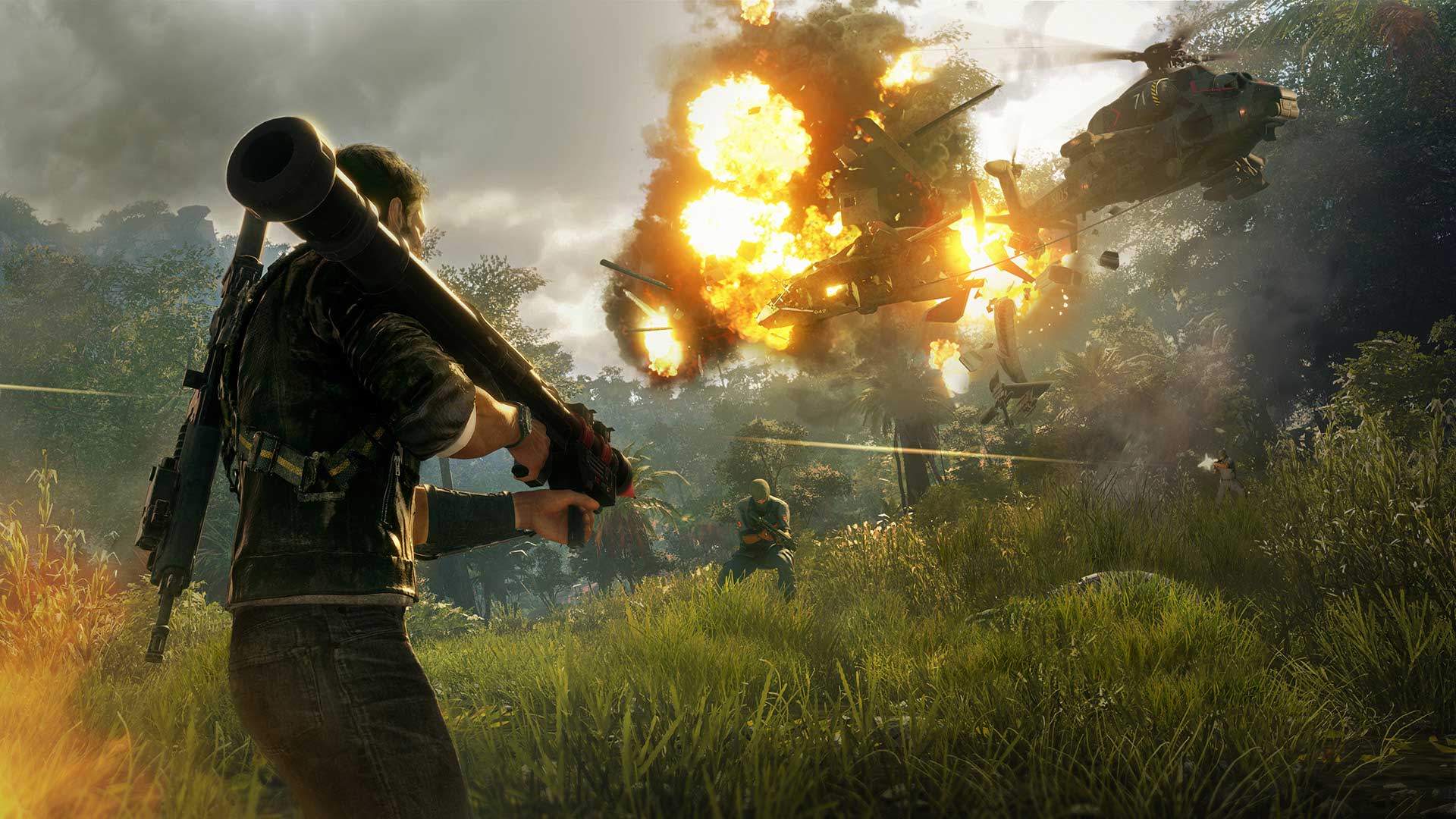 Just Cause 4 is the most contemporary game in the Just Cause franchise. Although the title isn't regarded as the best of the series (many leave those accolades to JC 2 & JC 3), many feel it's still a game packed full of fun and one of the most enjoyable games of the series. Just Cause 4 was released for PS4 in 2018 and has an average score in the 60's across multiple review platforms.
Worms Rumble is the most interesting of the free offerings this December. Worms Rumble is yet to debut on the Playstation and will make it's anticipated debuted within PS+. Players will battle each other with Baseball Bat, Hand Cannon, Bazooka, Assault Rifle, Shotgun and more, across "the biggest Worms map to date".
Worms Rumble is an epic 32-player, real-time Battle Royale with players clashing in cross-play enabled online multiplayer.
Team17, developers of Worms Rumble, have stated that the game will receive ongoing content updates.
Rocket Arena is a 3v3 third person shooter. As the name would suggests, Rockets rule the arena as you attempt to blast your opponents into oblivion. Check out the official launch trailer below to learn more. The game will feature an assortment of different players and styles, encouraging players to master the abilities of their chosen hero.
---
Want to learn more about the PS5? Check out our first impressions here.