**Warning: the following review consists spoilers. If you're desperate to avoid spoilers, turn away now or forever hold your peace**
I was a little bit late to pick up my copy of 'Marvel's Spider-Man: Miles Morales'. It was something that was at the top of my list, but i just didn't get around to it. Once I had finally started to play, I realised I missed out on enjoying the hype at the same time as everyone else. Oh well, I guess i'll make sure to be on top of it when Peter Parker's second adventure starts.
The simplified version of this review is that 'Marvel's Spider-Man: Miles Morales' is…very, very fun.
I genuinely think this is the best way to describe this game. It doesn't have the awe inspiring depth of Red Dead Redemption 2, GTA V or even *takes a scared breathe* Cyberpunk. Nor does it possess the emotional resonance of a game like The Last of Us or The Witcher 3. But none of that stuff matters, because this game exceeds at the very thing it was trying to achieve; create a fun game that's heavy on action, moderate on story and something that will leave you with little to no complaints.
The thing that struck me almost immediately with this iteration of Spider-Man, was that I sided with our hero almost instantly. Miles Morales is simply a really good dude, who's just trying to do his best for his neighbourhood. I've found in recent times, through video games, TV & movies alike, a real failure to deliver protagonist that are worthy of adulation. I'm not sure if this is some kind of modern media trend, or whether some writers just don't know how to write heroic figures, but it seems to be happening a lot.
Miles, as well as his best friend and tech aficionado, Ganke, has this youthful positivity and exuberance that really comes through the screen and brings you into the game. After the death of his Police Officer Father, Miles feels compelled to follow in his Dad's heroic boots. Luckily, Miles is also gifted with the abilities of Spider-Man, as well as a few other perks which become particularly handy as the game progresses.
What really stood out to me throughout the game was the competitiveness of the fighting. In almost every fight you come across some baddies who have a few tricks up their sleeves, meaning complacency can be a major enemy in your fight for good.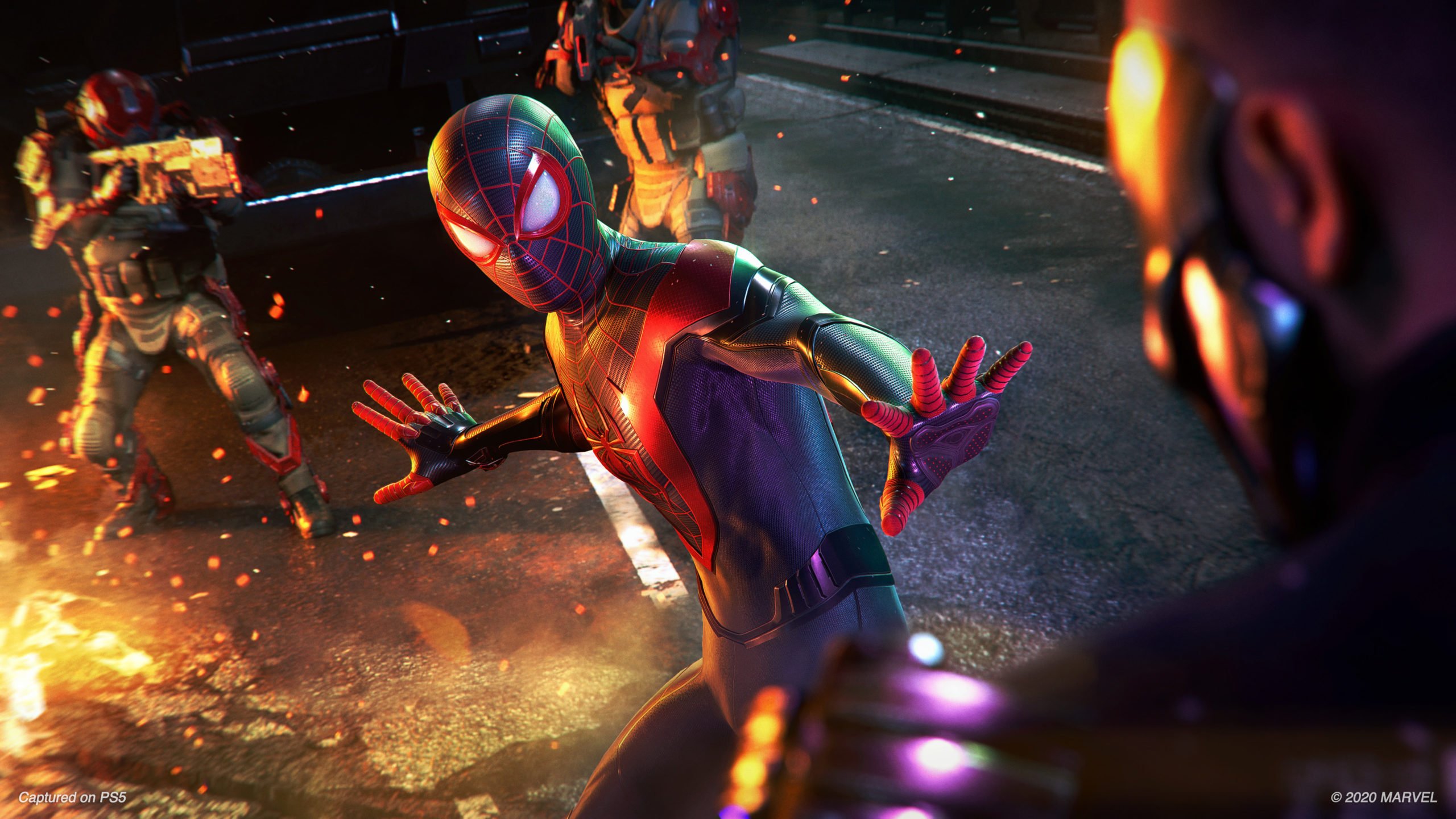 Miles has a remarkable skillset, dwarfing those of his mentor and friend, Peter Parker. Along with all the benefits of Peter's, Spider-Man, Miles is also capable of summoning bio-electricity and invisibility. Both become extremely powerful weapons throughout the game. Frankly, if I were to extract one ounce of negativity from this game, it would probably be that Miles is slightly too powerful. I was playing on the highest difficulty, and despite a few deaths, found it pretty smooth plundering through the games villains.
In saying that, those who are familiar with my reviews will know that I often point to unnecessary difficulty as a major downfall to many of the games I play. After all, the overwhelming majority of us are there to have some fun, not get drawn into a balls-to-the-wall slugfest for the ages. So in that sense, Spider-Man: Miles Morales nailed it.
Pleasingly, the game also featured a villain who defied the classic good vs bad genre. Video games are notorious for having villains with generic motives, which is fine. It often doesn't take much away if the gameplay is compelling enough. Luckily 'Spider-Man: Miles Morales' provides a storyline with complex characters that's interesting enough to keep you hooked in. We find out, not that far into the storyline, that the Tinkerer is closer to us than we would prefer. It sets up a fascinating tug of war between the hero and the villain that transcends a good old fashion slug fest.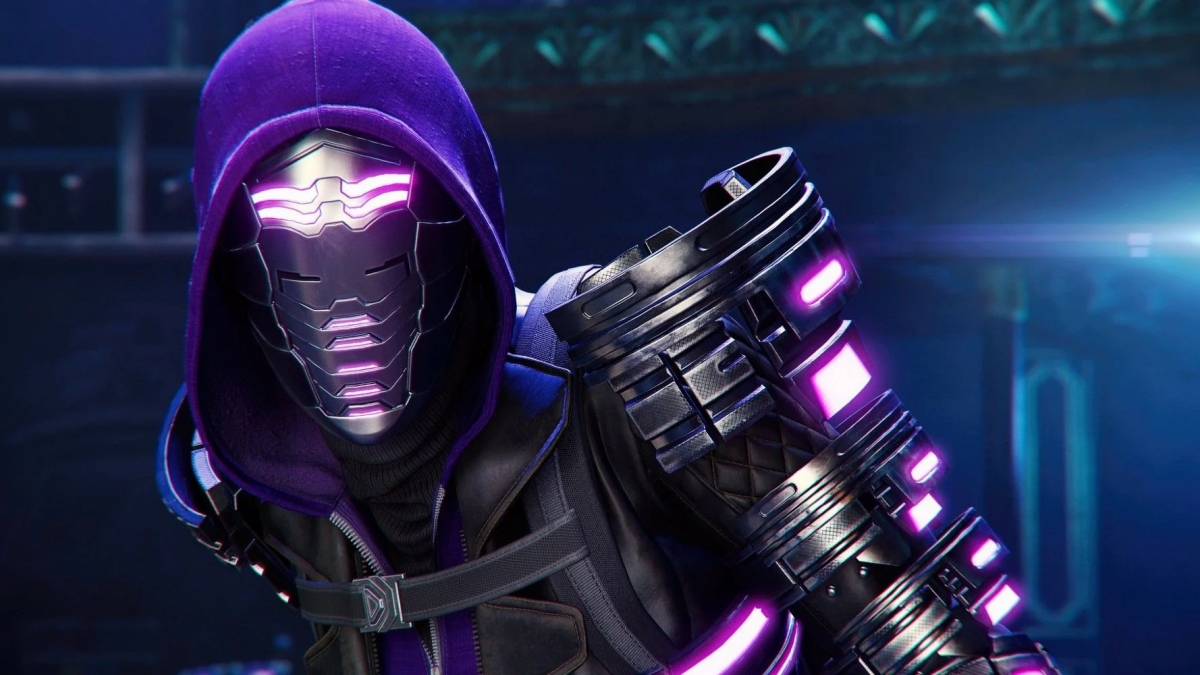 I would be remiss if I finalised this review without mentioning the joy of swinging through the streets and avenues of New York with a boundless bliss. It's one of the most terrific aspects of both this game and it's predecessor, which obviously share near identical physics systems. Of course, the interaction between the players, the NPC's and the world is somewhat lacking. Especially in comparison to other contemporary games which feature and immensity of interaction options. But this doesn't really matter, because there are enough side missions and main story missions to keep you engrossed for a solid 30+ hours of web swinging fun.
If you're still unsure whether you will enjoy playing 'Marvel's Spider-Man: Miles Morales', then I'm not quite sure what I could say that may further convince you. But if you're so inclined, it's certainly worth picking up. Whilst this isn't integral to your enjoyment of the game, I would actually recommend starting with its predecessor, "Marvel's Spider-Man" before heading into the Miles Morales story. You can secure both games by purchasing the Ultimate Edition of the game.
Marvel's Spider-Man: Miles Morales Review
Final Thoughts
Marvel's Spider-Man: Miles Morales is a wonderful introduction to a great character. The game is a brilliant follow up to Marvel's Spider-Man and pushes the franchise along nicely.
Pros
Keep Playing Post Campaign
Fantastic Graphics
Smooth Fighting & Web Slinging
Great Soundtrack
Cons
Short Campaign Mode
Post Campaign Is Repetitive