Mario Kart is one of the most enduring franchises that exists in Nintendo's catalogue. Any from the age of 5 through to 40 has experienced a brand new Mario Kart game. That's something that's pretty rare throughout the gaming world.
The Mario Kart franchise kicked off in 1992 with Super Mario Kart. The game debuted on the Super Nintendo Entertainment System (SNES) and was a smash hit. Mario has maintained relevance in every new console iteration since and is one of the highest selling game franchises ever.
The premise of Mario Kart is simple. Take a character from within the MarioVerse and race around a concoction of different tracks to decide who is, without a doubt, the fastest character of them all.
Let's take a journey back through the Mario Kart timeline and decide which is the Best Mario Kart game of all. We'll be ordering this list from worst to best. In this article, we'll only be focusing on console games only. We will ignore any handheld (such as Gameboy, DS etc), phone games or arcade simulations.
7. Mario Kart: Double Dash
Release: 2003 | Platform: Nintendo Gamecube
Mario Kart: Double Dash brought the franchise back to life after a 7 years release hiatus. The raging success of both the Nintendo 64 and Mario Kart 64 meant there was no real need for a quick turnaround.
Nevertheless, when the Gamecube debuted in the early 2000's, so too did a new Mario Kart game. Unfortunately, Mario Kart: Double Dash could never really hit the heights of Mario Kart 64. Turning it into the most forgettable Mario Kart game in the franchise.
6. Mario Kart Live: Home Circuit
Release: 2020 | Platform: Nintendo Switch
Mario Kart Live: Home Circuit is without a doubt the most audacious Mario Kart game ever. The game incorporates a real-life remote control car with Augmented Reality to create a thrilling gaming experience.
I must admit, I absolutely love this game. I play it constantly, but the world of AR is still in its infancy. That means the game has a few flaws which are not yet able to be ironed out.
Additionally, the lack of a serious multiplayer mode, or even the ability to control a non-real kart, places Mario Kart Live: Home Circuit further down this list.
5. Super Mario Kart
Release: 1992 | Platform: Super Nintendo
Super Mario Kart was the game that started it all. In the early 90's, home gaming was blossoming, thanks to the success of thethe SEGA Genesis, Nintendo Entertainment System (NES) & the Super Nintendo (SNES).
Mario (and friends) were now household names thanks to games like Super Mario World, Super Mario Bros 1, 2 & 3, and Super Mario Land.
The release of Super Mario Kart was met with a heap of excitement amongst fans. The game would go on to sell 8.76 million copies and became the fourth best-selling game ever for the SNES.
4. Mario Kart 8
Release: 2014 | Platform: Nintendo Wii U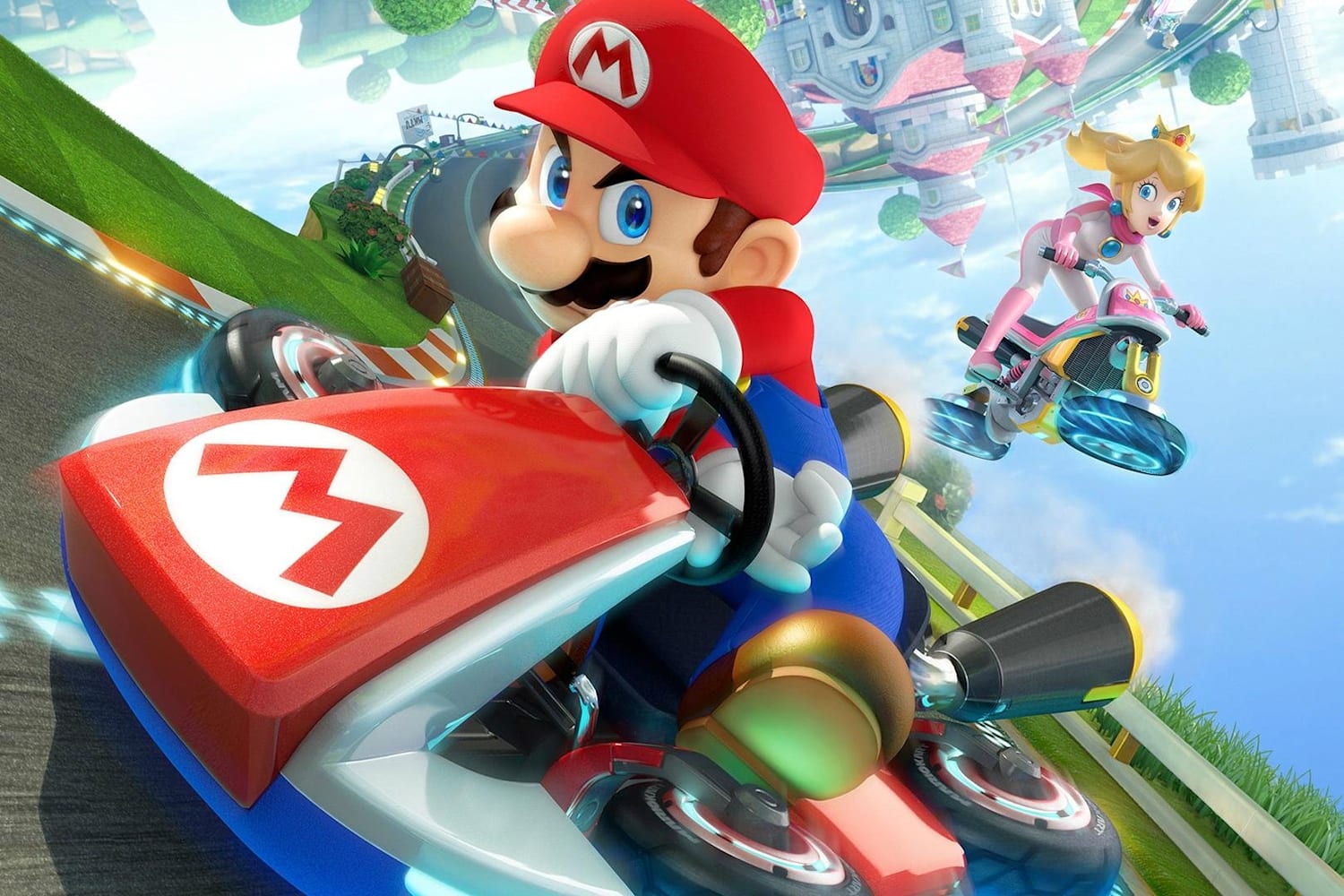 Mario Kart 8 was the Nintendo Wii U's chance to make a mark on the franchise. Mario Kart 8, on its own, is a very enjoyable game. It brought through many of the awesome features from Mario Kart Wii and built on them.
Unfortunately, the forgettable nature of the Wii U, coupled with the games reception over time, means it must appear before the top 3.
3. Mario Kart 8 Deluxe
Release: 2017 | Platform: Nintendo Switch
Mario Kart 8 Deluxe is a wonderful addition to the franchise. The reason it doesn't rate higher than spot 3 comes down to the relatively safe nature of its existence. Nintendo now knows what does and doesn't make a great Mario Kart game. Unlike the Mario Kart 64, Mario Kart Wii and Mario Kart Live Circuit, they didn't seek to revolutionise the genre.
The game does everything right, but it's all stuff we've seen and done before. It's a smooth, thoroughly enjoyable play through, but the game will never rank higher than #3.
2. Mario Kart 64
Release: 1996 | Nintendo 64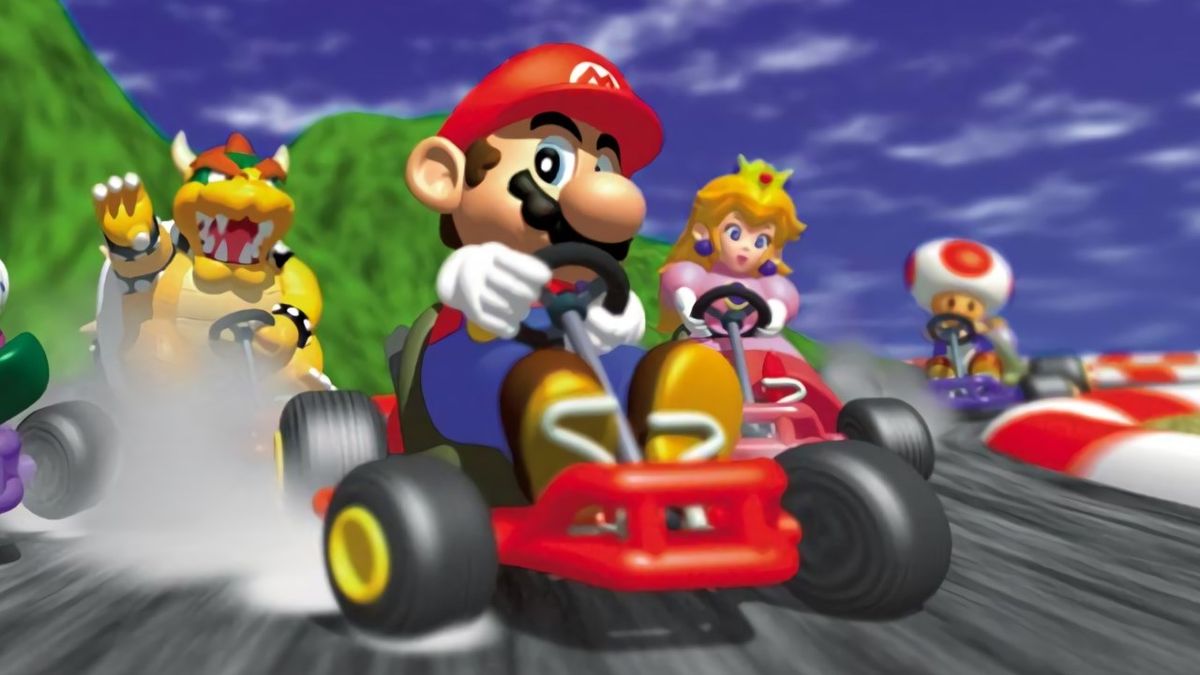 If it wasn't for the innovative success of our #1, Mario Kart 64 would be at the top of the list. The game was simply awesome. It is, to this day, one of the best multiplayer games I've ever played.
Like so many other games on the Nintendo 64, Mario Kart 64 was way ahead of its time. The leap in graphics and gameplay immersion from the more simplistic Super Mario Kart was immense.
Mario Kart 64 is one of those games that routinely appears on lists of the all-time best games.
1. Mario Kart Wii
Release: 2008 | Platform: Nintendo Wii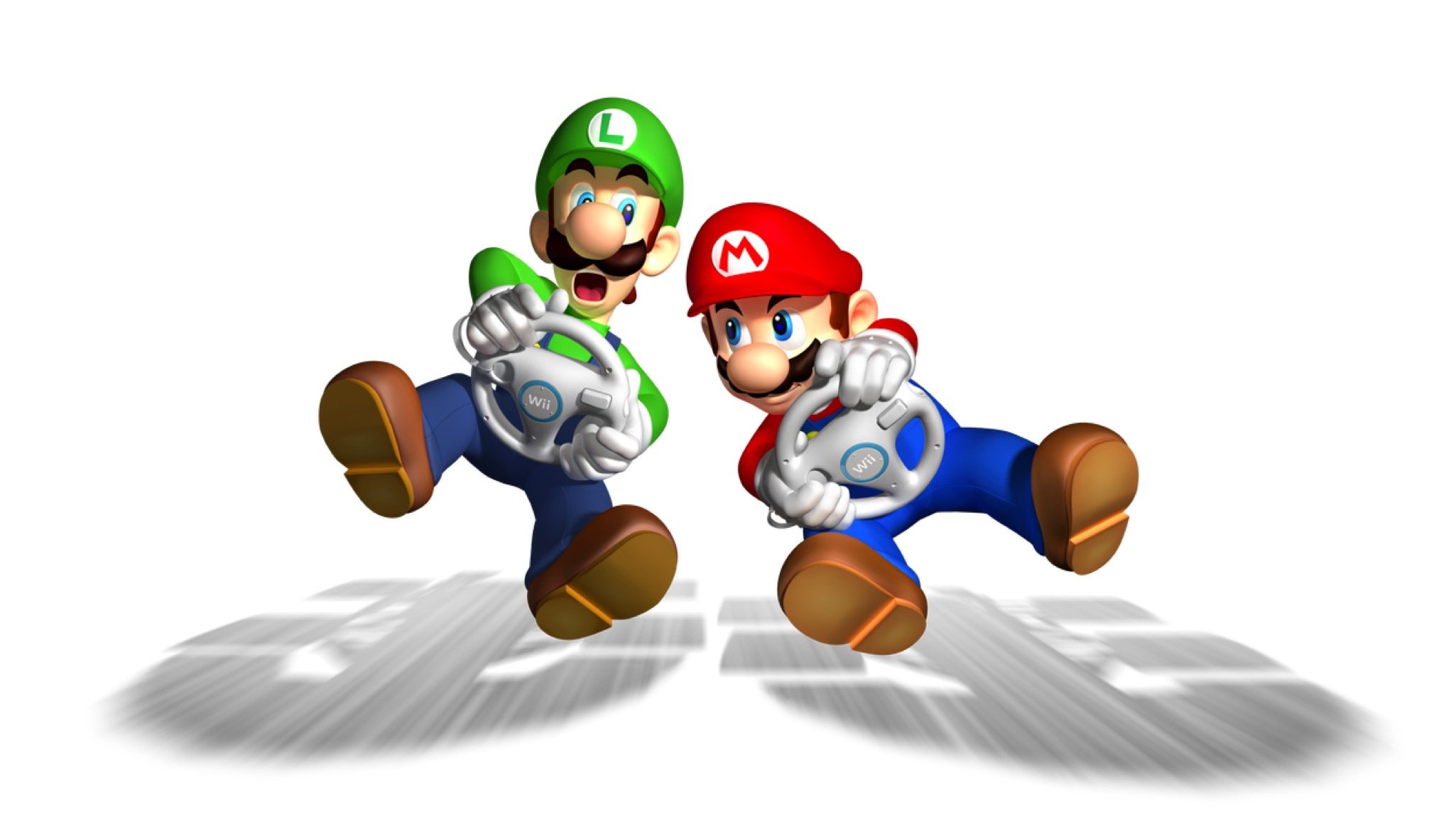 So we come to the #1. This time around, Mario Kart Wii takes the cake for the best Mario Kart game of all-time.
Mario Kart Wii wins this competition for two reasons.
It's incredibly fun to play by yourself or with friends.
It's was innovative and revolutionary.
The second part of that list is the central reason for it's placing. The Nintendo Wii got people moving. It got us off the couch and standing up in our living rooms. The additional of motion controllers to a game that was already as fun as Mario Kart was legendary. Additionally, bringing out the mini steering wheels was a stroke of genius by Nintendo.
As of 2021, Mario Kart Wii has sold a barely believable 37.38 million copies.
Mario Kart Wii can take pride and place at the top of this list.