Square-Enix have finally detailed when fans can expect to see their favourite web-slinging superhero in Marvel's Avengers. Spider-Man will drop on the game on November 30, as part of the 'Spider-Man: With Great Power' hero event in Marvel's Avengers. The character will only be playable to those on PlayStation.
The Marvel's Avenger community has been a controversial topic across social media. The announcement that Spider-Man will only feature on PlayStation has done little to abate that matter. Many players feel that his limited exposure will mean a shorter and less immersive campaign experience.
Marvel's Avengers recently dropped on Xbox Game Pass, which means a whole new assortment of players will miss out on using their friendly neighbourhood Spider-Man.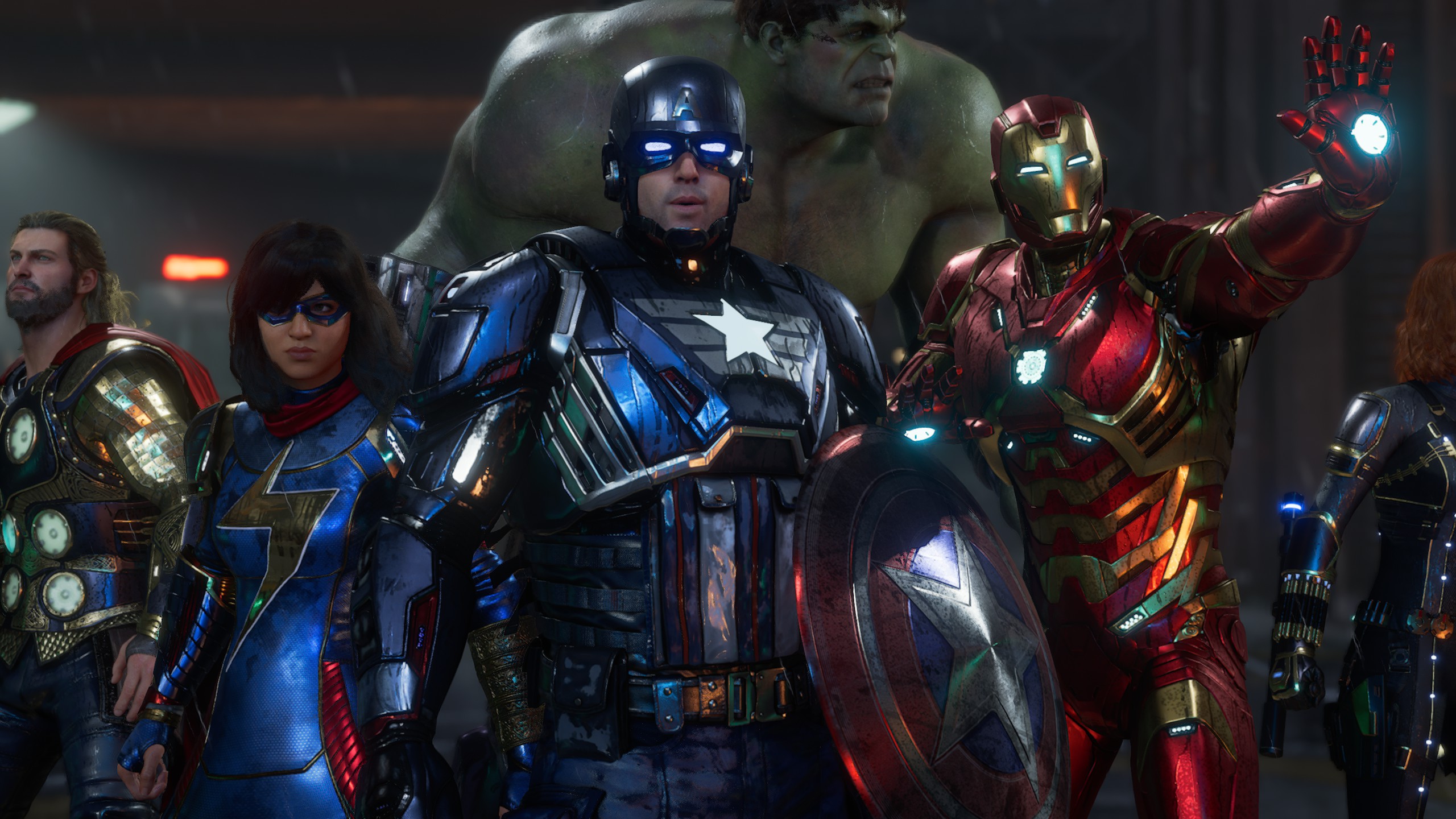 Square-Enix released a Content Roadmap on Thursday, outlining their future plans for Marvel's Avengers.
In this roadmap, we can see a big November 30 release, which will include the following elements:
Spider-Man Hero Event
Earnable Cosmetics

Cosmetic Vendor
Shipment System

New Enemy Type: Echoes
Outfits Inspired By The MCU
New Activities & Events

Corrupted Vibranium
Red Room Takeover
Bonus XP Weekends

Reworked Systems:

Power Level Cap Increase
Gear Upgrading
Resources

New Weekly Objectives Per Hero
Hawkeye Nameplate Challenge
Maximum Power Levels Increase From 150 to 175
What Will Spider-Man's Story Arc Entail
Peter Parker will discover A.I.M. plans that will make their robot army invincible. In order to defeat them, Spider-Man will team up with Ms. Marvel and Black Widow. Neither are aware of his identity.
Spider-Man will need to decide whether he joins the Avengers or continues as a solo hero.