Tennis fans have been desperately in search of a new, great tennis game since Top Spin left our consoles. Does Tennis World Tour 2 fill that void? We'll let you know what we thought in this Tennis World Tour 2 Review.
We'll be breaking our review down into 'The Good', 'The Bad' & our 'Overall Thoughts'. Since I prefer to stray on the positive side, let's start with The Good.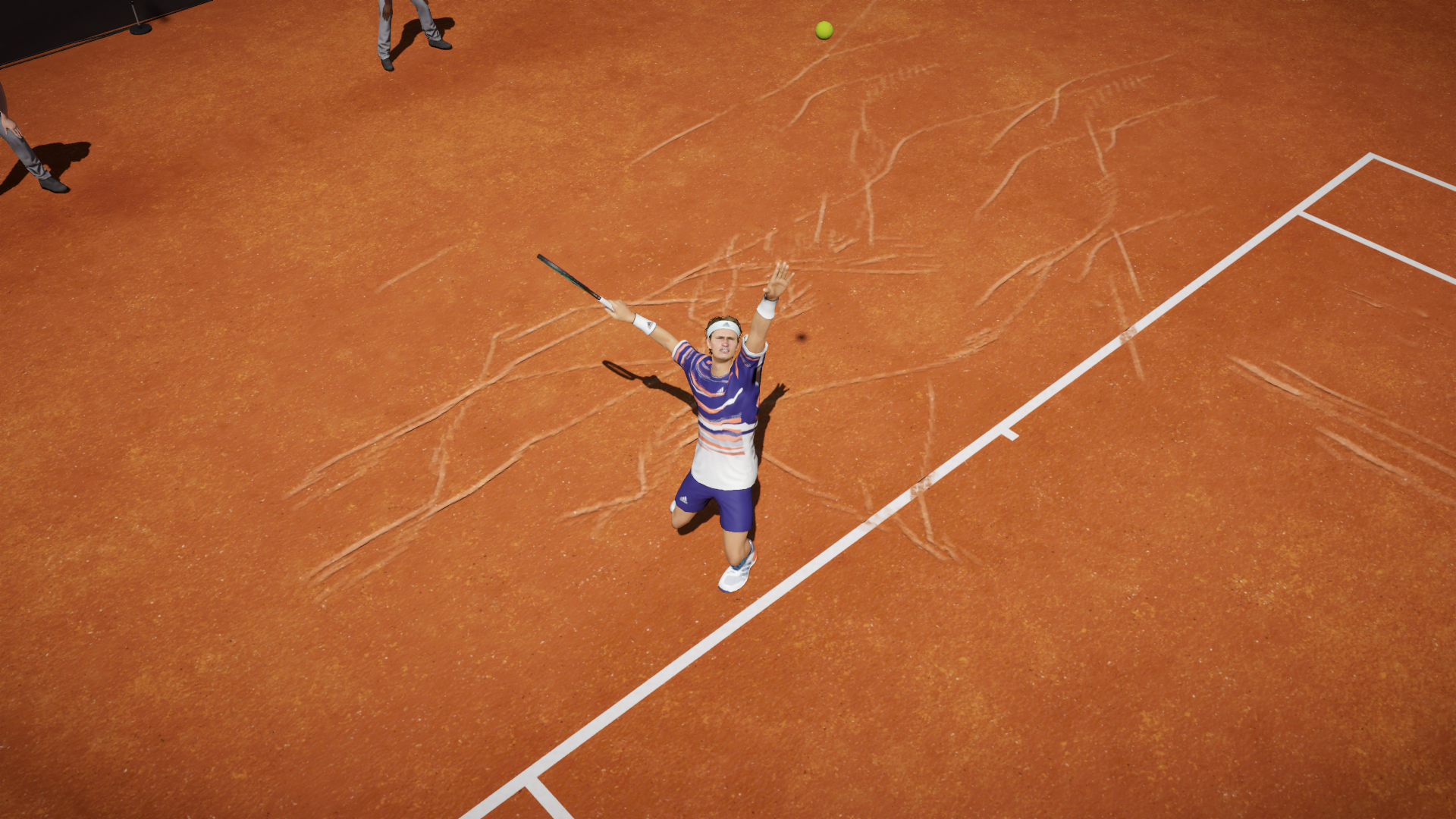 Gameplay – Controls
Tennis World Tour 2 has decent enough gameplay to be a part of your regular rotation. I found the game easy enough to play from the get go, without having to go through any tutorials. I definitely wouldn't consider myself a tennis gaming superstar, so this means it's likely going to be the same for most players. If you've played tennis games before, whether that's Top Spin or AO Tennis, you won't have too much trouble adapting to the controls here.
Graphics
I'm not a person who prioritises Graphics over gameplay. I read a whole bunch of reviews which seem to really zero in on the lack of effort put into the player designs and general graphics. I honestly don't understand why anyone thinks that next-level, superior graphics are important to the overall quality of a tennis game.
If I were to rate the graphics, I certainly wouldn't say they were incredible. They didn't blow my mind, and frankly, the stadium designs left a little to be desired. But it really doesn't factor into my overall enjoyment of the game at all.
Features & Gameplay Options
The game offers enough options to keep you entertained for many hours. The career mode offers players some more versatility, to keep you engaged for while. I mean, let's be honest, the days are long gone where simply playing an exhibition mode is enough to keep people entertained.
Tennis World Tour 2 does allow you to create a unique male or female player, and compete in a Career Mode. For most people, this is likely where you'll sink the majority of your hours.
The tutorial options are simplistic, but honestly, I think that's my preference. I can't stand being forced to sit through mind numbing tutorials for every new game I pick up.
Strong Assortment of World Class Players
Tennis World Tour 2 does offer a reasonable assortment of World Class Tennis players. These include several of the world's leading mens and womens player, including: Roger Federer, Rafael Nadal, Ash Barty & many more. You can view the full roster here.
So that takes care of 'The Good'. Now, let's move onto 'The Bad'.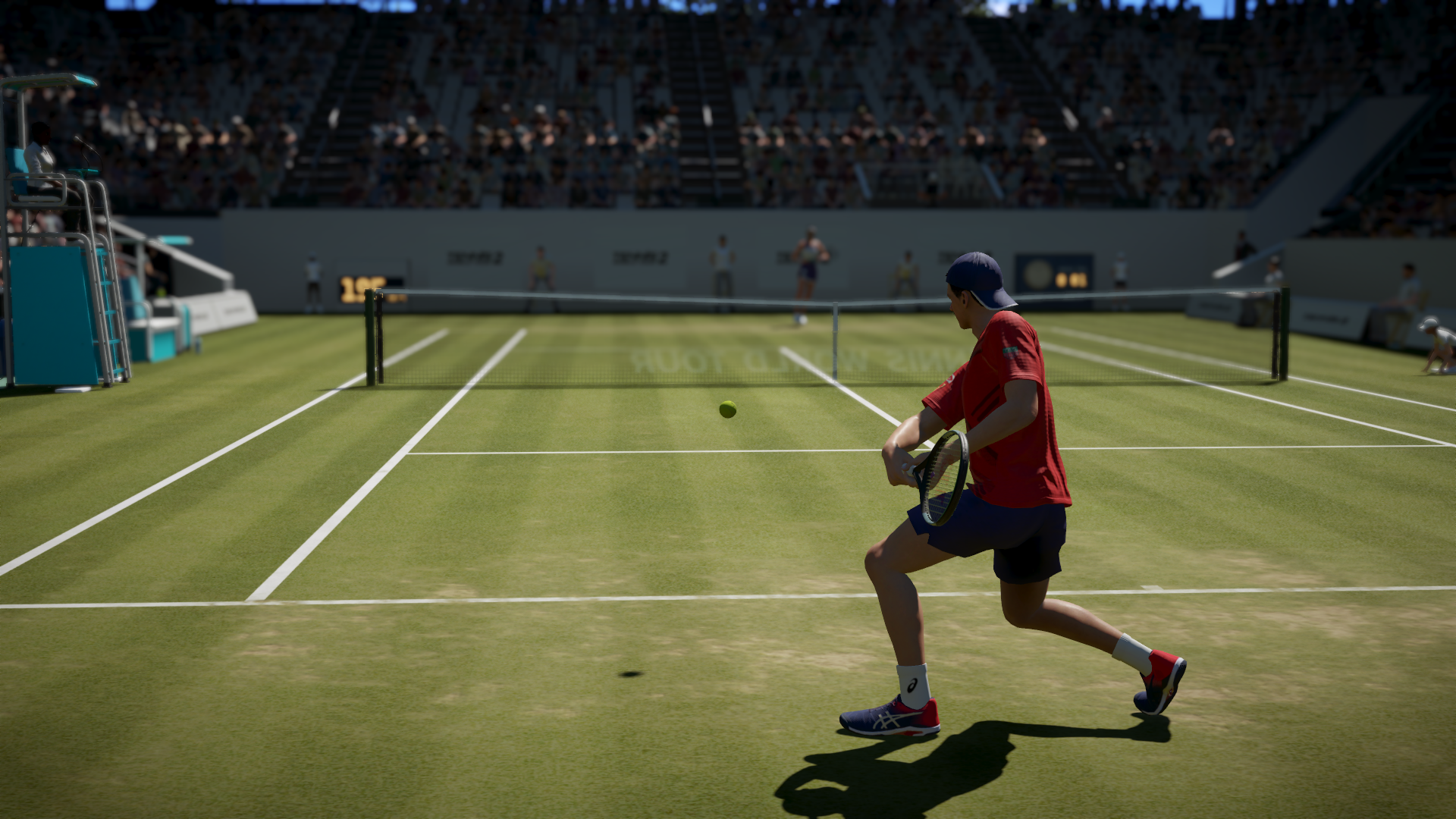 Unfortunately, 'The Bad' section is going to be a fair bit longer than 'The Good' section. I'm afraid, for the most part, Tennis World Tour 2 just didn't hit where I needed, nay, wanted it to hit.
Gameplay – Movement
From the get go, as much as the hitting and serving controls were easy enough to pick up, it just felt like something wasn't right. During my initial 3-setter against Alexander Zverev, I came to the definitive conclusion that the movement is just unnecessarily clunky.
The controls offer you the ability to move through the court normally or by pressing sprint. However, when moving normally, the player tends to skip across court, rather than jog or run. This leads to an inordinate amount of balls flying past you. Eventually, I realised I just needed to press sprint at all times. But this lends the question, what's the point of having both options? Just make sprinting the default movement.
The sprinting feels akin to skating on ice. There's no smooth flow to it, which makes it feel a little off.
I found the movement system needlessly annoying and got me off to a really bad start, of which I'm sad to say, I never really recovered.
Minimalistic Character Creation
As I mentioned earlier, Tennis World Tour 2 does enable you to create your own custom player. However, the ability to customise this person's features are greatly limited. While most AAA (even most smaller ones) sporting titles allow you to customise almost every feature of a players face or torso, Tennis World Tour 2 only allows you to select from around 15 premade styles. By the end, you've developed something of a Frankenstein's Monster. Although scaring the opposition off the court is probably a good way to win some cheap points.
Ability Cards
Well, it's 2021, so I guess I should expect every game until the end of time is going to have a 'store'. I find microtransactions in sports games to be the height of capitalistic opportunism. It's not enough to pay $100 for a game, now companies are saying, 'hey, buy some more random crap'. Sorry, sore spot.
From the actual game point of view, however, I just don't like the inclusion of cards or abilities in sports games. I'm searching for a meaningful and realistic sports simulation. I'm not looking to play the Tennis equivalent of NBA Jam. To the devs credit (I guess), they do allow you the option of turning the card system on and off.
Locked Characters & Stadiums
I honestly just don't understand why you would lock players or stadiums. To the games credit, there aren't a huge amount of locked items. But the existence of even 1 is enough for me to be annoyed. Just let me play the whole game, right from the get go.
Tennis World Tour 2 is an easily playable, but ultimately disappointing addition to the tennis gaming world. As I mentioned earlier, it is a game you can pick up and play without too much messing around. I'll always consider this a positive for sports games. However, ultimately it's the games lack of polish that leaves it sitting behind tennis titles from the past.
You don't need to look much further than the Top Spin franchise to figure out how a tennis game should be made. Are those games perfect? Certainly not. But their balance of presentation & gameplay is far superior to modern titles. Additionally, the focus on gameplay smoothness is something that Nacon & Big Ant Studios should consider if and when they play to release a Tennis World Tour 3.
Would I recommend playing Tennis World Tour 2? Yes, I would recommend giving it a go. However, I can't guarantee you'll love it. If you're familiar with older titles, I'm almost certain that you won't.
---
Is there a game you'd like to see reviewed? Let us know in the comments and we'll add it to the list!
Tennis World Tour 2 Review
Final Thoughts
While Tennis World Tour 2 is easy enough to pick up and play, it lacks the polish and gameplay smoothness to make it a top tier title.
Pros
Easy Gameplay Controls
Graphics & Presentation Is Solid
Strong Roster
Cons
Clunky Movement
Disappointing Player Customisation
Existence of Ability Cards