**UPDATE: September 2020** At DC FanDome, Matt Reeves painted a much more detailed picture of what to expect when The Batman is released in 2021. The Dark Knight will be in his second year of crime fighting. He is still very much finding his feet and his place in this crazy world. The young Caped Crusader is determine to bring Justice to Gotham and Vengeance to his enemies. Based on the trailer that was revealed, it would seem that truth, or at least the version of truth that criminals cling on to, will be a central theme.
Those of us still reeling from Justice League will be happy to hear that we've got a new Batman film on the way. The Batman, starring Robert Pattinson as The Dark Knight, has been filming since February and is scheduled for release on 25th June, 2021, although this date may be pushed backwards due to the Coronavirus, so make sure you keep checking in for details.
Here's everything we know about the film thus far.
Batman – Robert Pattinson
Penguin – Colin Farrell
Catwoman – Zoe Kravitz
The Riddler – Paul Dano
Commissioner Gordon – Jeffrey Wright
Andy Serkis – Alfred Pennyworth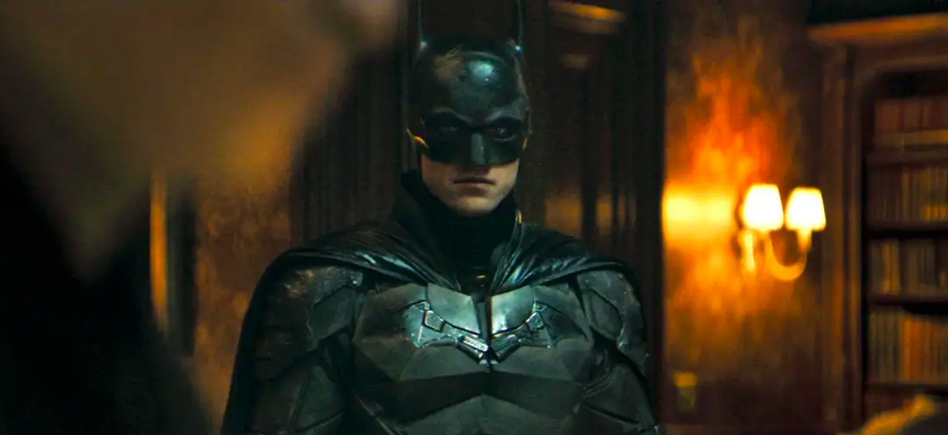 Director, Matt Reeves sent the online world a-buzzing when he posted images of the new Batsuit. Batman is donning what appears to be a leather cowl, which has led many to believe that the reported 'noir' style film could be the reality.
His suit seems to be heavily armoured. His predecessor, appearing in Batman vs Superman and Justice League, wore a fabric style suit, playing a character that was able to keep up with the likes of Superman, Wonder Woman and Aquaman. Pattinson on the other hand may be playing a more grounded approach to the Caped Crusader not dissimilar to that seen in The Dark Knight trilogy.
There's been a fair bit of speculation around the symbol on his chest. Many sharp eyed Twitter users have hypothesised that the symbol may be made out of the gun that ultimately took the life of Bruce Wayne's parents, Thomas and Martha.
Who doesn't love a new Batmobile? It's hard to actually think about a bad one and the newest edition to the list is no exception to that rule.
There's a real 80's vibe to the car, which definitely falls into the idea that this version of Batman will focus much more on his immense detective skills and brain rather than his brawn and fighting ability.
Outside of the strange way the back of the car fits in with the aesthetic, we love it and are looking forward to seeing how it's used throughout the movie.
The biggest elephant in the room for production of not just this movie, but all movies, is of course the COVID-19 Coronavirus. Production on The Batman was brought to an unexpected halt in mid-March.
Warner Bros. originally said that the hiatus would only be for two weeks, however, it seems unlikely that any production will continue for at least 3-6 months. All across the world, countries are going into either full or medium level lockdowns, and until the virus has either disappeared or an appropriate vaccine is found, production on movies and TV shows will likely be completely stopped.
More to come
As more details come to light we will be updating this article to keep you as informed as possible.
---