It's that magical time of year where no one can get angry at you for listening to Christmas music or watching Christmas movies. After a fairly rough 2020 for everyone around the globe, we thought this year is as good a year as any to really get into the Christmas spirit. To help you along the way, we've compiled a list of movies that are absolutely, 100%, positively guaranteed to lift your mood and get you into the Christmas spirit.
This list isn't necessarily comprised of "The Best Christmas Movies" (although many of these would make my personal list). These are simply movies with enough magic, wonder and heart-warming plots to get you through to the December 25th.
Elf
2003 | Starring: Will Ferrell, Zooey Deschanel, Bob Newhart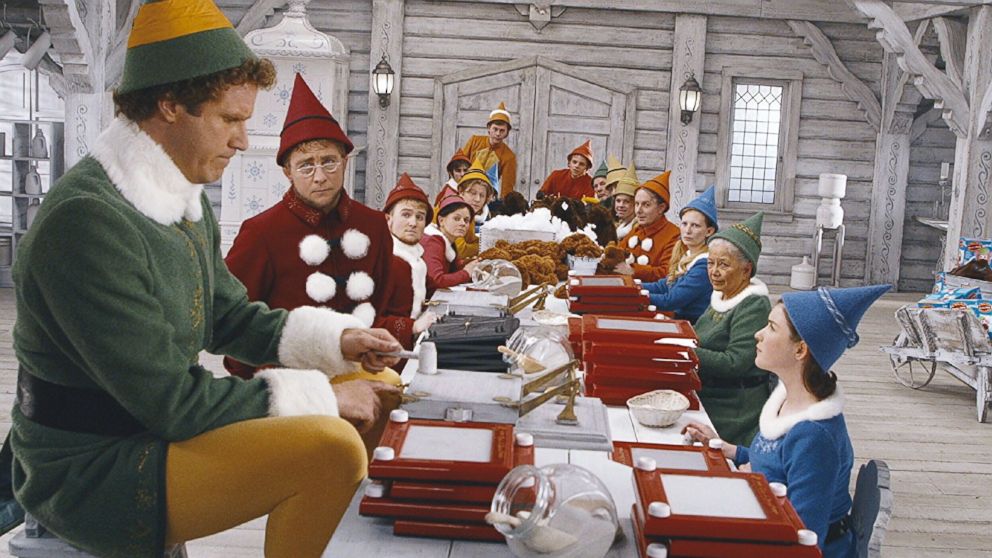 Elf is a Will Ferrell masterclass, and probably the funniest Christmas movie there is. Looking back at Ferrell's work, it'd be hard to argue that Elf wasn't the movie that kick started this funny man's movie career. Elf will have you laughing, but it's also got enough Christmas spirit to get you probably psyched for the holidays.
The Santa Clause
2004 | Starring: Tim Allen, Charlie Calvin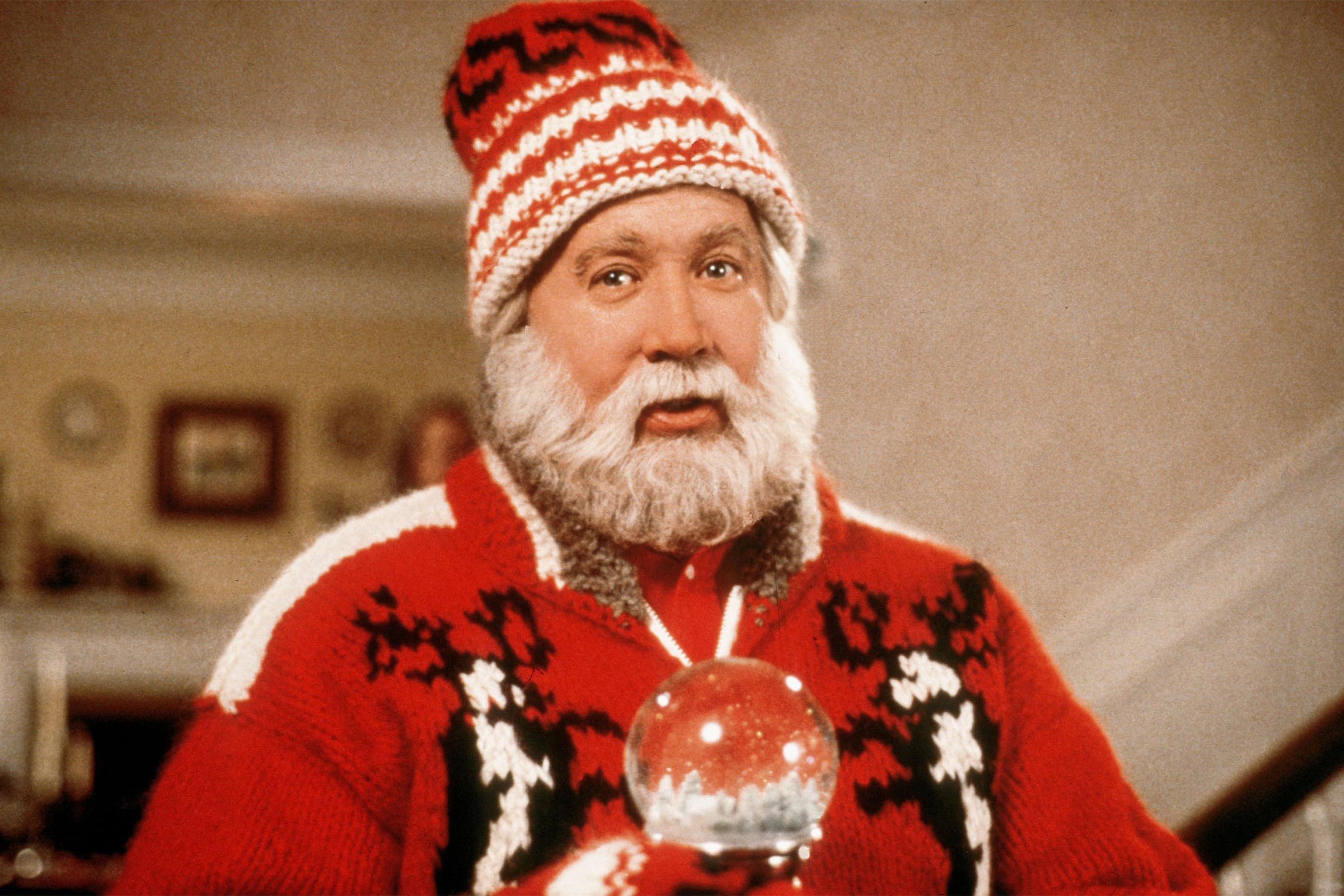 The Santa Clause has certainly aged a little since it was first released in 1994 (wow, I can't believe how old we're getting). Tim Allen (Scott Calvin) is superb as a reluctant Kris Kringle, while Eric Lloyd (Charlie Calvin) lives out every little kid's fantasy – getting to ride around the World in Santa Claus' sleigh. If you're a 90's kid, or even if you had children during the 90's, this is a movie with a tonne of nostalgic Christmas feels.
The Christmas Chronicles
2018 | Starring: Judah Lewis, Kurt Russell, Goldie Hawn
The Christmas Chronicles is a relatively new addition to Christmas movie lists. The film came out in 2018 and has turned into a bit of a fan favourite. For the kids, this movie, similar to The Santa Clause, shows a human getting to interact with Santa Claus himself. For Adults, the combination of Kurt Russell (Santa) and Goldie Hawn (Mrs. Claus) is enough of a throw back to peak their interests.
Love Actually
2003 | Starring: Hugh Grant, Emma Thompson, Alan Rickman
Love Actually is a truly fantastic movie. Unlike the previous movies on this list, Love Actually doesn't possess any magical charm, or even Santa Claus. But the film displays the ins and outs of an assortment of people's lives, as they make their way through the Holiday period. The film is mostly happy-go-lucky, save for Emma Thompson's character, and will leave you with a big Christmas smile on your face.
Love Actually's greatest boon is it's enormous, star-studded cast. This film features: Hugh Grant, Emma Thompson, Liam Neeson, Alan Rickman, Keira Knightley, Andrew Lincoln, Chiwetel Ejiofor, Martin Freeman, Rowan Atkinson, Colin Firth, Laura Linney, January Jones, Billy Bob Thornton, Elisha Cuthbert and many more.
The Polar Express
2004 | Starring: Tom Hanks, Daryl Sabara
The Polar Express is the first animated film to make our list. It tells the story of a young man who is losing his belief in Santa Claus. He embarks on a magical midnight train journey to the North Pole to watch as Santa Claus departs for his glorious Christmas Eve run. The film features Tom Hanks as…well, many characters, and that's enough for us to want to watch it.
Miracle on 34th Street
1947 | Starring: Natalie Wood, Edmund Gwenn
There are two versions of the Miracle on 34th Street, and each individual will have their opinions about which is better. Since we've focussed on mainly modern movies, we'll stick to the old one. Miracle on 34th Street digs a little deeper than most Christmas movies. The film follows a department store Santa who begins to believe that he is the real Santa Claus. This prompts a court case to determine the man's sanity and encourages you to ask the question, "what is Santa Claus?".
How The Grinch Stole Christmas
2000 | Starring: Jim Carrey, Taylor Momsen
Jim Carrey is terrific in one of his goofiest roles to date. Carrey plays the Grinch as he inevitably attempts to steal Christmas from the people of Whoville. Cindy Lou is the real hero of this story, as she sets out on a mission to reform the Grinch and introduce him to the wonder of Christmas.
Mickey's Once Upon A Christmas
1999 | Starring: Wayne Allwine, Tony Anselmo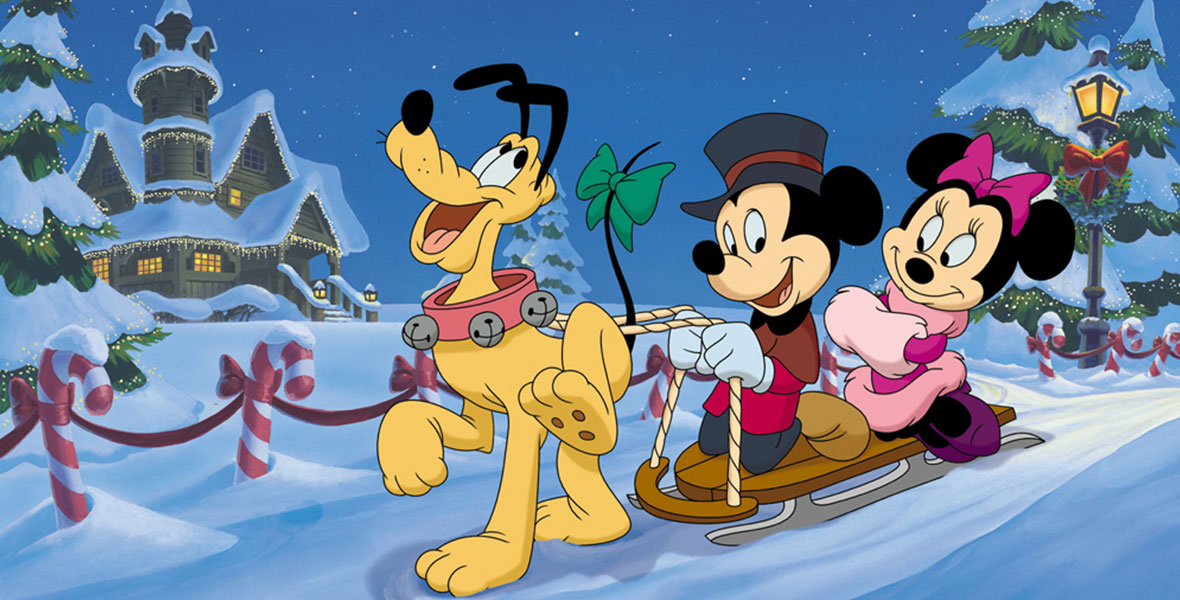 If you have kids, or you just have a young spirit, this adorable Christmas animated movie will have you brimming with Christmas spirit. Mickey's Once Upon a Christmas is an anthology comprises 3 different stories, designed to tug at the heart strings and shed a light on the true meaning of Christmas.