The Big Bang Theory has had its critics throughout the years, but it's hard to argue that it's one of the most popular sitcoms of all-time. Throughout the show's 12 season run, it recorded some fantastic episodes, earning high praise from critics and fans.
The show consists of a myriad of funny, and complicated characters. The original gang included Sheldon, Leonard, Penny, Raj & Howard. Later, Bernadette, Amy, and to a lesser extent, Stuart, were all added to the full-time cast.
The series and it's stars have received numerous accolades. Some of the awards the show has received include the People's Choice Award & Emmy's & Golden Globe Awards.
The Big Bang Theory is praised for bringing comic books & science into mainstream, popular culture. In the years since The Big Bang Theory's debut, several shows have taken up this mantle, often in more accurate scenarios, however, The Big Bang Theory was one of the first.
This article focuses on The Big Bang Theories highest rated episodes as voted by the shows fans. This is likely to differ from our article highlighting the Top 20 Best Episodes of The Big Bang Theory. If you're down a bit of a TBBT rabbit hole (we've all been there), we've also written an article on the show's 10 Best Side Characters.
In this article, we will look through the user reviews and rankings from IMDb and pull out the Top 10 Highest Rated Episodes of The Big Bang Theory.
Enjoy!
10. The Scavenger Vortex (8.8/10)
Season 7, Episode 3 | Total Votes: 3359
Inspired by games played at top Universities, Raj sets up a Scavenger Hunt for the group. Determined to give his friends a memorable, entertaining & challenging activity, he sets up challenges to test their minds all throughout Pasadena. Howard mocks Leonard for 'only' going to Princeton.
The group jostle back and forward to avoid being stuck with Penny as their partner and Howard and Amy discover their mutual love for Neil Diamond.
9. The Thanksgiving Decoupling (8.9/10)
Season 7, Episode 9 | Total Votes: 3432
It's Thanksgiving, so naturally, colourful events are set to take place. The gang are invited to Thanksgiving at Mrs. Wolowitz's home. Howard attempts to bond with his Father-in-law, who instead bonds with Sheldon over their mutual knowledge of Football and Sheldon's Father-less adolescence.
Penny learns she is actually married to her ex-boyfriend, Zack. Leonard badgers her into rectifying the situation as soon as possible.
8. The Maternal Capacitance (8.9/10)
Season 2, Episode 15 | Total Votes: 3535
Leonard's Mother is in town and has both Leonard and Penny questioning their life choices. Leonard's Mother, Beverley, bonds immediately with Sheldon due to their high intelligence, overly pedantic tendances and quirks. Beverley's over-analysis of other people and their lives brings Leonard and Penny closer together.
7. The Bow Tie Asymmetry (9.0/10)
Season 11, Episode 24 | Total Votes: 2862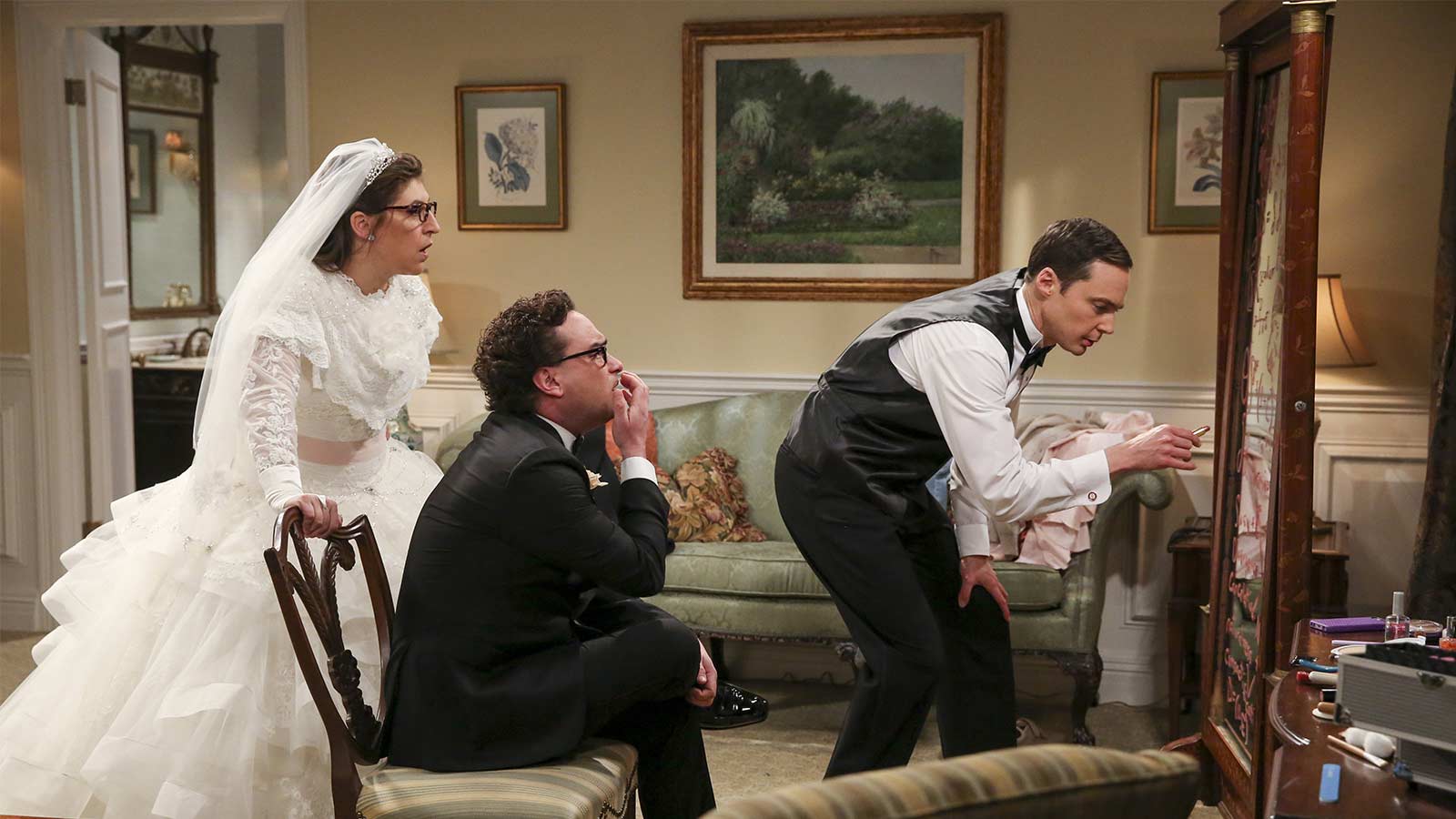 After almost 8 years, Sheldon and Amy's wedding day has finally arrived. Their friends take charge of making sure the wedding day goes off without a hitch. This includes wrangling both sets off parents and organising the celebrant, who happens to be Luke Skywalker himself. Sheldon ponders how a little asymmetry can sometimes make things perfect.
As is his way, this philosophical detour leads to Sheldon and Amy making a groundbreaking scientific discovery.
6. The Adhesive Duck Deficiency (9.0/10)
Season 3, Episode 8 | Total Votes: 3959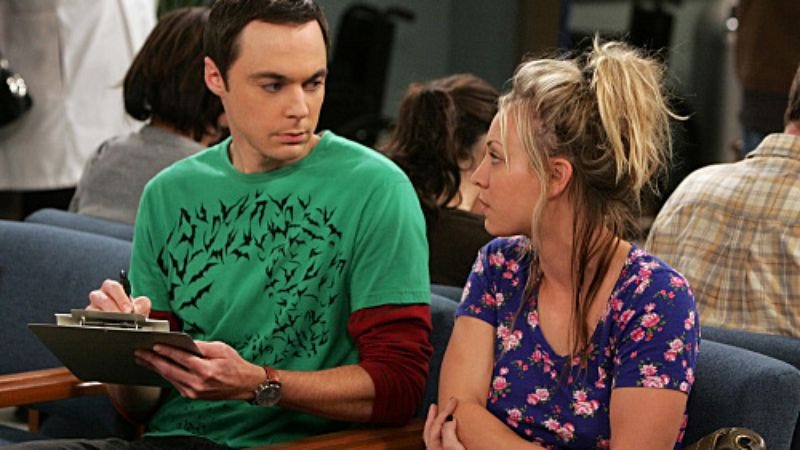 Leonard, Howard and Raj go camping to watch a meteor shower. Penny slips and falls in the shower, dislocating her shoulder in the process. Sheldon is tasked with helping Penny get to the hospital. He doesn't hold a driver's licence, which causes some issues.
While camping, Leonard, Howard and Raj eat pot-brownies, making them high as a kite. They get a serious case of the munchies and end up missing the meteor shower.
5. The Staircase Implementation Night Excitation (9.1/10)
Season 3, Episode 22 | Total Votes: 3853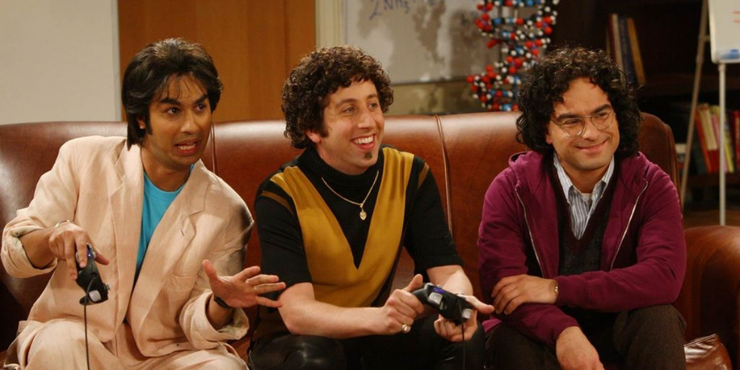 After a nasty yelling match with Sheldon, Leonard hides out in Penny's apartment. Leonard regails Penny with the story of how he, Howard and Raj met Sheldon. After telling the story, Leonard realises that life with Sheldon isn't so bad and seeks to reconcile their friendship.
4. The Opening Night Excitation (9.1/10)
Season 9, Episode 11 | Total Votes: 4085
The boys are buzzing about the imminent arrival of Star Wars Episode VII. Sheldon makes the choice to spend the evening with Amy, choosing to give away his opening night ticket. Leonard invites Wil Wheaton to the premiere. Wil wears his Star Trek uniform, leading to jeers from the cinema crowd.
Sheldon and Amy take their relationship to the next level by sleeping with each other for the first time.
3. The Change Constant (9.2/10)
Season 12, Episode 23 | Total Votes: 3554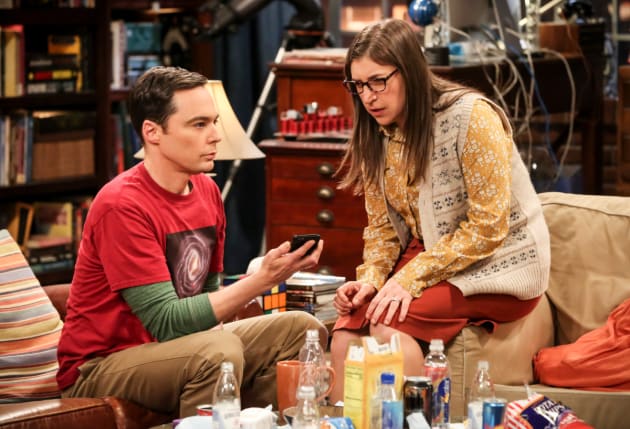 Sheldon and Amy stay up late, nervously awaiting news from the Nobel committee. Penny and Leonard stay by their side for moral support. When Sheldon and Amy learn that they've won the Nobel Prize, Leonard (supportively) slaps Sheldon to prove he's not dreaming. Sheldon and Amy respond to the news in different ways. News that the apartment building will be getting a new elevator could force Sheldon to respond badly.
2. The Bath Item Gift Hypothesis (9.2/10)
Season 2, Episode 11 | Total Votes: 5023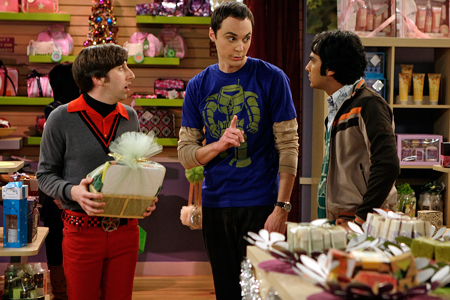 After learning that Penny has bought him a Christmas present, Sheldon drives his friends crazy by over-analysing his reciprocal gift. Leonard works with an intelligent and attractive physicist who begins dating Penny.
Leonard works up the courage to ask Penny why she's willing to date other Physicists but not him. Penny receives a rare Sheldon hug when she's gives him Leonard Nimoy's napkin.
1. The Stockholm Syndrome (9.6/10)
Season 12, Episode 24 | Total Votes: 6741
The Stockholm Syndrome is the final ever episode of The Big Bang Theory. Bernadette and Howard leave their kids for the first time to support Sheldon and Amy in Stockholm. Penny and Leonard attempt to keep the secret that Penny is pregnant.
Sheldon and Amy accept their Nobel Prize. After years of promising the opposite, Sheldon thanks his friends and family for their support during his acceptance speech. The episode was watched by more than 18 million Americans.
---
Find out how these ratings compare to our Top 10 Episodes of The Big Bang Theory Ever.