As the start of the 2022 NRL season looms, we're still without an official Rugby League game for console and PC enthusiasts. It's now been almost 5 years since Tru Blu Entertainment released Rugby League Live 4 and almost 7 years since we've had a new Rugby League game worth playing. That's a record even Rockstar would be proud of.
Despite rumours flying and pictures of players having their facial scans done it would appear we certainly won't be receiving a Rugby League game prior to the season commencing. To pass the time, as we wait patiently, we've put together a list of everything we want to see from the new Rugby League game.
Smoother Gameplay
Rugby League Live 3 was so close to nailing the gameplay. As it is, it's a thoroughly enjoyable play-through. However, the gameplay limitations means that after a few hours it's possible to go from mere rookie to rugby league god. The gameplay for RLL3 was smooth without being outstanding. The passing is an area which needs thorough review, and frankly, something that no league or union game has nailed since Rugby 08 and Rugby World Cup 2011.
My main areas of concern for new gameplay are:
Smoother passing
Smarter AI
A brief time-pause as the camera changes direction
Graphics Aren't Everything
I genuinely believe a major factor in the disenchantment many gamers have with modern sporting titles is the needless attention given to graphics. No one cares if the facial scans are top of the range if the game isn't worth playing. Nail the gameplay and then shift your focus to the graphics, but only if the game is the best game you can possibly create.
We Need More From Career Mode
In the past, career mode has been fun without breaking any new ground. I'd like to see a new Rugby League game dive deeper into contract negotiations, player management, facility upgrades, training schedules and tactics.
If possible, adding a management-based career mode without the need for playing the games could be a fun side project once you're done with the week-to-week games.
Individual Careers
The Rugby League Live franchise has dabbled in this in the past, but they've never really nailed it. Many games, including FIFA and Madden, have nailed the 'Be A Pro' mode. Ashes Cricket, Cricket 19 and Cricket 22 all have great individual career modes which allow you to progress from local sport all the way up to the top grade. A new Rugby League game could easily implement something similar.
A New, Shiny Community Hub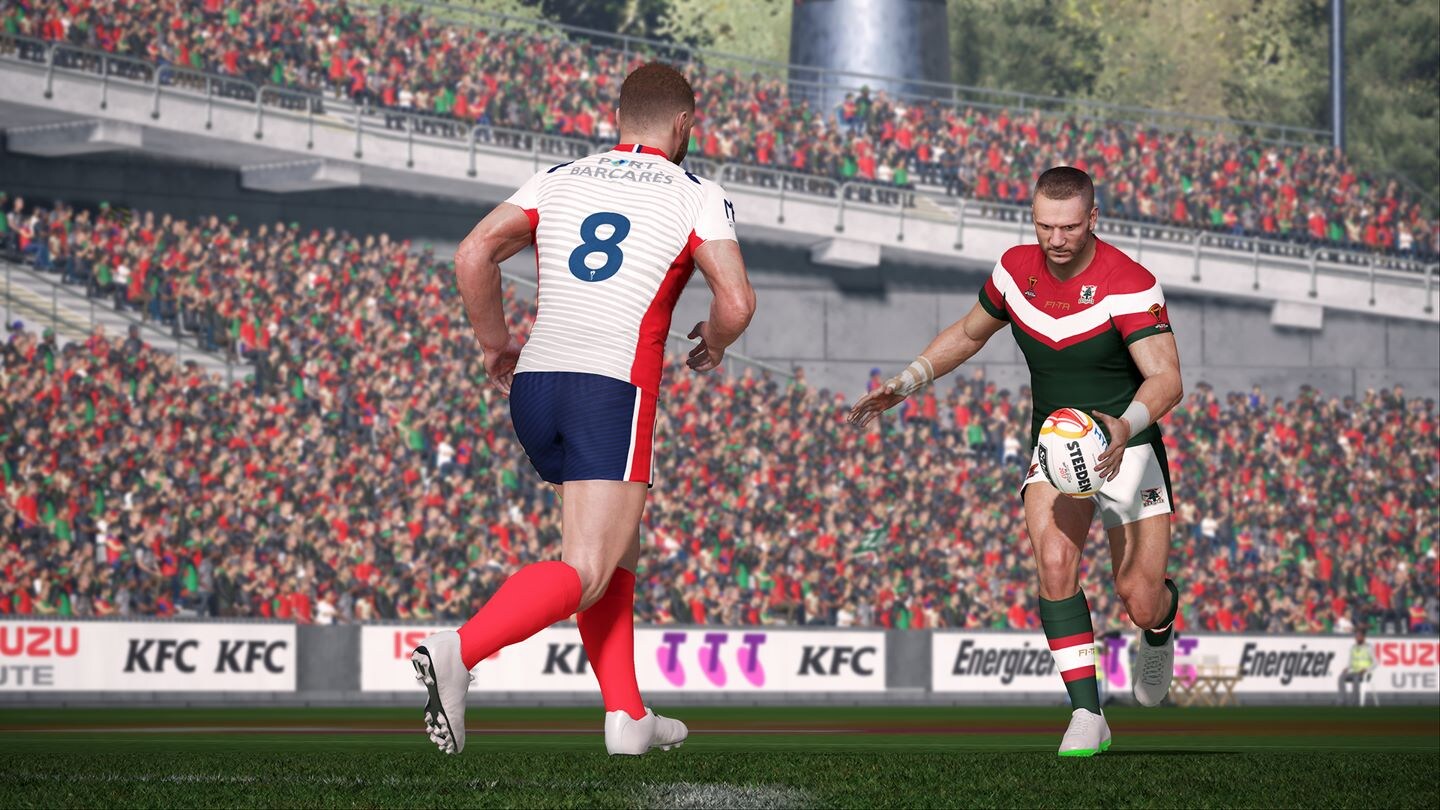 Big Ant Studios have set the standard for how good a community hub can be for sports games. Unlike other genres, sports teams, players and competitions change all the time. Allowing fans to customise their games in any way they please would provide a new game with an additional lifespan that was not afforded to games from the past. This could include aspects such as:
Team management
Player editing
Jersey upgrades
Ball sponsor & colours editing
Stadium creator
Field editor (existing fields) and
Competition rules
Online Competitions
It's basically a pre-requisite for sporting games to have an online mode in 2022. However, we want this to go one step further. We'd love to see Tru Blu implement sponsored online competitions, allowing fans from all around the world to compete against each other to find out who is the best Rugby League gamer on the planet. This would operate exactly like an e-sports competition, although from the comfort of your lounge room and on a much smaller scale.
Tell Us What You Think
Many of these changes are likely just us being big dreamers, but we'd love to see a Rugby League game that seriously challenges the pre-conceptions of the genre. Ultimately, we'll probably receive, at best, a modest upgrade from Rugby League Live 4.
Imagining you were in charge of the development of a new Rugby League game, what changes would you implement? Let us know in the comments below.