Cricket Video Games have enjoyed a long and glorious run. For 35 years cricket fans have enjoyed more than 20 consoles and computer games that have allowed them to step into the world of their favourite players and teams.
These games have grown over time from modest classics, such as International Cricket to more complications, and realistic simulations, such as Cricket 19.
Recently, we put together a list of our Top 5 Cricket Games of All-Time. Now, we have decided to put together a list of Every Cricket Video Game.
**For the sake of making sure I didn't spend the rest of my life writing this article, these games are only official console and PC games. This list won't include mobile games like Smashtastic or Stick Cricket, nor will it include PC & Mac simulations, such as the Cricket Captain.
Have a look at the games below and see for yourself, how over the course of 35 years, cricket video games have gone from being chunky pixels on a screen to the visually appealing games we have today.
From Graham Gooch's first game in 1985, through to Big Bash Boom, here is a list of Every Cricket Video Games That's Been Made.
Graham Gooch's Test Cricket was the first console or personal computer Cricket game. It was both developed and published by Audiogenic. Graham Gooch's Test Cricket allowed players to either take control of the action or make the decisions while the computer simulated the action. The game was released in 1985 on Acorn Electron, BBC Micro, C64, ZX Spectrum, Amstrad CPC & Amstrad PCW.
Graham Gooch's All Star Cricket was a continuation from Graham Gooch's Test Cricket. Despite being released 2 years later, the game only had minimal graphical updates with mostly the same gameplay. The game was released on both Commodore 64 and Commodore 128 systems.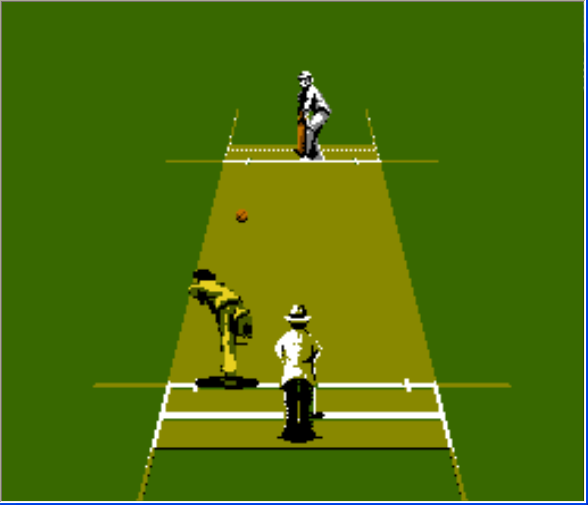 International Cricket was a NES specific game developed in 1992 by Beam Software and published by Laser Beam Entertainment. The game was quite simplistic in nature, but still quite fun for the average player. One of the games shortfalls is the ability to bowl the AI out for small totals by placing specific fields. Outside of that the game has a nostalgic feel that resonates to this day.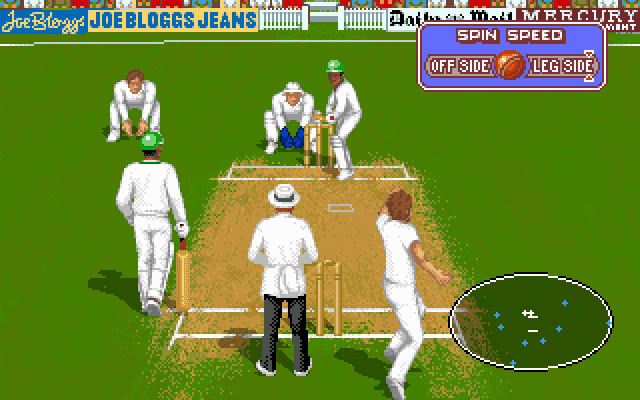 At the time, Graham Gooch World Class Cricket had the most advanced graphics of any of the Cricket games previously developed. Players could play both Test Matches & One Day Internationals at 3 different difficulty levels. The game was renamed across several different countries.
In Australia, it was released under Allan Border Cricket;
In South Africa, it was called Jonty Rhodes II – World Class Cricket;
Some editions of the game in the UK were named Brian Lara Cricket.
Super International Cricket was released for the Super Nintendo Entertainment System in Australia, Europe & India. It was the successor to International Cricket. The game was developed by Beam Software (now Krome Studios Melbourne) & published by Nintendo. It allowed players to play as 8 International teams; however, the game didn't include official player licensing. Gameplay wise, Super International Cricket was far superior to International Cricket.
Brian Lara Cricket '96, also known as Shane Warne Cricket in Australia & New Zealand, is Audiogenic's sequel to Brian Lara Cricket, which was essentially a repackaged Graham Gooch World Class Cricket. The game did not include a substantial upgrade in graphics or gameplay style with the exception of updated player names and statistics.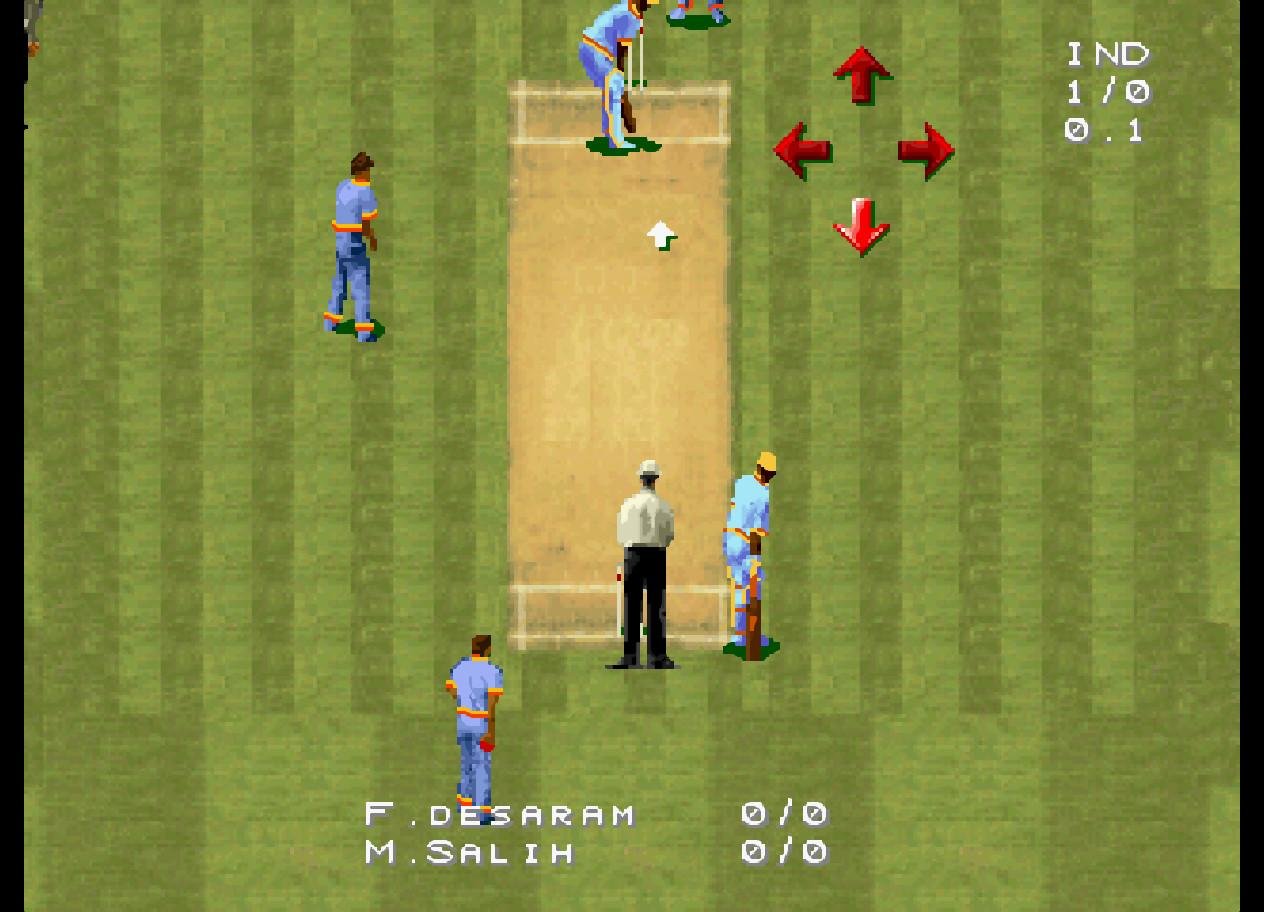 Cricket 96 was the first in the EA Sports Cricket video game series. The game was a sequel to 1994's Super International Cricket. Aside from small graphics & gameplay updates, Cricket 96 was quite similar to Super International Cricket. It's this fact that often removes the game from discussions around the best Cricket games of all-time. Cricket 96 was released as, "Ian Botham's International Cricket" in Europe. The game was released specifically for MS-DOS PC's.
Cricket 97 was the second EA Sports Cricket title in their Cricket video game series. Cricket 97 was the sequel to their Cricket 96 title. Unlike its predecessor, Cricket 97 featured vast gameplay and graphical improvements. Due to the easy to play nature and fast gameplay, it's often considered one of the greatest Cricket games of all-time. Cricket 97 is still a joy to play 23 years after it's initial release.
Shane Warne Cricket '99 (Also known as "Brian Lara Cricket '99") marked a considerable turning point for graphical improvements in Cricket video games. The games was the first Cricket title to be released on Playstation. Playstation was a huge leap forward for gaming in general, so it's no surprise that Shane Warne Cricket followed that path. Along with updated graphics and gameplay styles, players were also able to play a larger assortment of game styles. Options for altering the venue and the condition of the pitch were also available.
We've hit the 21st century for Cricket gaming. EA Sports continued their Cricket series with Cricket 2000. Cricket 2000 was a repackaged version of Cricket World Cup '99 which was released the previous year. The game was developed by Krisalis Software and released for the Playstation and Windows PC's. Cricket 2000 was slightly wooden in gameplay and didn't have the same charm and ease-of-play as Cricket 97 and Shane Warne Cricket '99.
Cricket 2002 was a slightly updated version of Cricket 2002. Despite other sporting games reaching new peaks around the 2001 mark, Cricket lagged a little behind with this 2002 title. The game was developed by HB Studios and was the first Cricket game to be released on Playstation 2.
Cricket 2004 was a moderate jump in gameplay and graphics from Cricket 2002. Although the game still used fairly jagged polygons for it's models, the players appeared more realistic. Gameplay wise, it was a moderate return to form from the highs of the late 90's, but the game was still a little clunky and lacked replayability, especially as the years have gone on. The game had gained the unfortunate title of "Worst PlayStation 2 Graphics" by IGN.
Cricket 2005 was the best Cricket game that had been made since Shane Warne Cricket '99. The game definitely had its flaws, mostly when bowling, but it was the most fun game that EA had released since Cricket 97. Cricket 2005 allowed you to create your own player and managed squads. Thanks to official licensing, the game featured a huge collection of International and State players. Cricket 2005 was developed by EA Canada and HB Studios and was the first Cricket game to be released on the Xbox.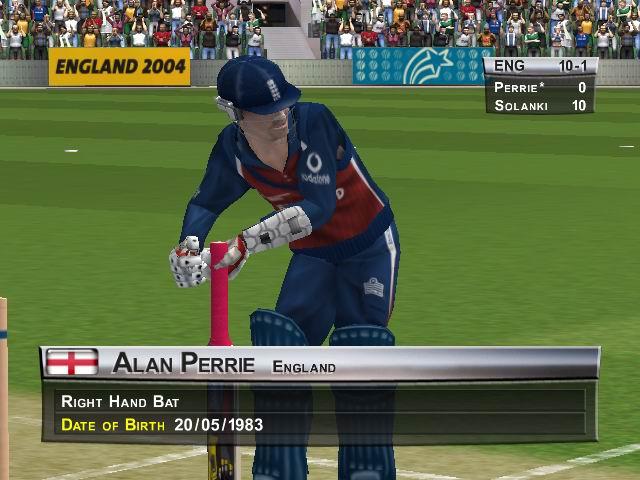 Also known as Brian Lara International Cricket 2005 outside of Australia and New Zealand. Ricky Ponting International Cricket 2005 was made by Codemasters and released on Xbox, Playstation 2 & Windows PC's. The game was released on the first day of the 2005 Ashes series between Australia and England. This was Codemaster's first game since Shane Warne Cricket 99′. The game was fun to play but consisted of fairly easy batting gameplay and very one dimensional bowling. It hasn't aged well, but was a solid title when first released.
Cricket 07 carries on the EA Cricket game torch from Cricket 2005. Cricket 07 was the final Cricket game that EA Sports made. Outside of the excellent Cricket 97, Cricket 07 was probably the best of the Cricket games developed by EA Sports. The game was made in accordance with the 2006/7 Ashes Series in Australia between Australia and England.
The gameplay didn't vary much from Cricket 2005, but did include some small updates which make batting and bowling more manageable. Cricket 2005 also consisted of a wide range of "bugs", which enabled players to easily take wickets or hit sixes. Cricket 07 did a reasonable job of fixing these issues and created a very playable game which still holds up well in 2020.
Unfortunately, Brian Lara 2007 Pressure Play is the one title in this list that I never played. Which is a shame, because in 2007 I would have loved the idea of playing a cricket game on a portable device. Brian Lara 2007 Pressure Play was made for the PlayStation Portable (PSP). The game is more or less the same as Brian Lara International Cricket 2007 (below), with the exception of several missing game modes. The game had some small improvements over Brian Lara International Cricket 2005, but as time has gone on, it's been a fairly forgettable game.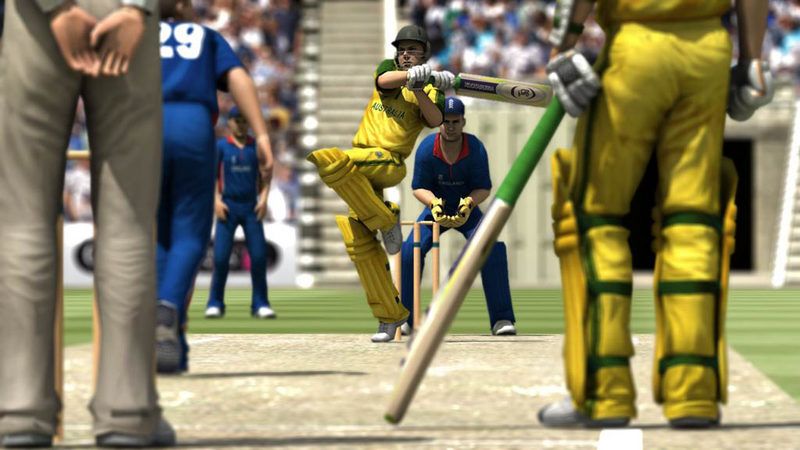 Also titled, "Brian Lara International Cricket 2007", this game was a continuation from the series which debuted in 2005 with "Ricky Ponting International Cricket 2005". The game offered a small array of gameplay improvements, including; throwing to either end of the pitch, the ability to simulate an over or an entire innings and updated game modes.
Reviews for the game were mixed. Many fans believed that the game didn't do enough to expand upon the series and for a next-generation console, the graphics didn't stack up.
Ashes Cricket 2009 was the first departure from the Ricky Ponting/Brian Lara & EA Sports series since Super International Cricket in 1994. As the game was still developers by Codemaster (who were responsible for the Ricky Ponting/Brian Lara Series), it looked very similar to Ricky Ponting International Cricket 2007. Ashes Cricket 2009 included fully licensed Australian and England cricket teams; however, no other nations were licensed.
The game received modest reviews, averaging around the 65% mark. Ashes Cricket 2009 was available on PS3, Xbox 360 & PC.
International Cricket 2010 was a direct sequel to Ashes Cricket 2009. Much like it's predecessor, International Cricket 2010 was not fully licensed by all International nations. The Australian cricket team and the England national cricket team are the only sides to receive full licenses.
Although unlicensed, the game included an expanded list of teams. This included Bermuda, Canada, the Netherlands and Scotland.
A gameplay upgrade known as the "power stick" allowed players to gain 360 degree direction and power control. International Cricket 2010 was a console exclusive and was not released on the PC.
Ashes Cricket 2013 is the black sheep of the Cricket Video Game family. The game was developed by Trickstar Games (developers behind International Cricket 2010) and published by 505 Games. Ashes Cricket 2013 was an unmitigated disaster from day 1. The game was being built on the back of a Beta version of the Unity Engine. It was believed this updated engine would result in more realistic batting, bowling and fielding.
The game was released on Steam on November 22, 2013, before being removed from sale 4 days later.
Due to unplayable gameplay and a plethora of bugs, Ashes Cricket 2013 was universally panned. The game has since carried the unfortunate tag of being ranked as one of the worst video games of all-time.
Don Bradman Cricket 14 brought with it a new era for Cricket gaming. Before the games release, it was widely believed that Cricket games were becoming one dimensional and stale. But upon Don Bradman Cricket 14's release, those concerns were nullified. Developers Big Ant Studios & Publisher Tru Blu Entertainment introduced a revolutionary batting system which breathed new life into the sports.
Don Bradman Cricket 14 introduced a career mode which allowed players to start their career at 16 and play for 20 years.
The game was released on PS3, Xbox 360 and PC in 2014 before getting a next-gen release on PS4 & Xbox One in 2015.
Don Bradman Cricket 17 was the sequel to Don Bradman Cricket 14. The game featured an updated career mode, allowing players to take control of their cricketer when they debut at local level, before earning their way into the International Test arena. Career mode included dynamic lineups which saw players shift in and out as the years roll on.
Gameplay wise, the game introduces several new batting shots and updated visuals. However, there were not a lot of major differences from Don Bradman Cricket 14. Players had the ability to recreate their local grounds with the brand new Stadium Creator Mode.
Don Bradman Cricket 17 did not carry any official licenses and thus, did not include any real player names.
Ashes Cricket was the first Cricket Video Game to be published and developed solely by Big Ant Studios. A reportedly fractured relationship between Big Ant & Tru Blu causes the pair to cease their working relationship. The animosity is believed to be the catalyst behind the poorly received Rugby League Live 4 video game.
Ashes Cricket is, in my opinion, the best all encompassing Cricket Video Game to ever hit the market. Visually, the game is superb. The player likenesses of major International cricketers is spot on (see Dave Warner above).
From a gameplay perspective, Ashes Cricket provides the most seamless approach to batting, bowling and fielding of any game that came before it.
The game, however, is not without its foibles. The commentary can, at times, be tedious. For instance, Michael Slater refers to "the Paddington end" at almost every ground in the game. There is also a lack of variation in bowling styles; however, this is a common gripe amongst every cricket game to date.
Ashes Cricket was released on Xbox One, PS4 and PC. The game received scored above 70% from every major review website.
Cricket 19 is the most recent Cricket Video Games that's been developed to date. The game is a successor to the hugely successful Ashes Cricket. It included full licenses for the Australian Mens, Australia Women, England Mens & England Women cricket teams.
Cricket 19 introduced a new game mode called "Scenario Mode", which allowed a player to begin a match in any predetermined situation.
The game was received well, but it's overwhelming similarity to its predecessor was a primary negative of many reviews.
Big Bash Boom is a oft forgotten game from the creators of Ashes Cricket & Cricket 19, Big Ant Studios.
The game took on an arcade-style simulation format, in which players played as their favourite T20 Big Bash teams.
The game found moderate success, but was not widely adored by the public. It has been speculated that Big Ant may launch a sequel to this title, however, many fans still hold out hope that the company's next game will be Cricket 21 or 22.